Huangyaguan Great Wall

More Photos
Huangyaguan Great Wall Scenic Zone includes the Huangyaguan and the 'Peaceful Fort'. Huangyaguan is the key pass being located in the Hebei Provinces Xinglong County, the only stretch of Great Wall located in Tianjin. This section of the wall is noted for its tactical important, invader wishing to pass down through Tianjin were forced to move past the wall making it chokepoint for opposition armies.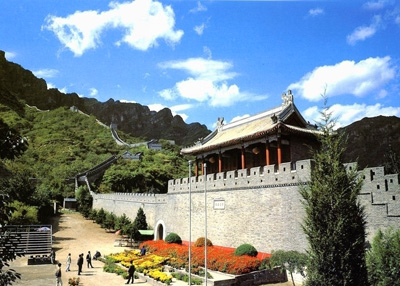 The 'Peaceful Fort' is located just 10 kilometers away from the small Ping'an Village, situated over 500 metres above sea-level and is the controlling point for further entry into the Huangyaguan Great Wall. As you enter the 'Peaceful Fort' tourists are confronted with a large statue of a famous Ming General-Qi Jiguang, which generates a strong sense of history and atmosphere. This section of the Great Wall and its battlements are crafted out of many differing materials: in some sections it is hollow, in others solid.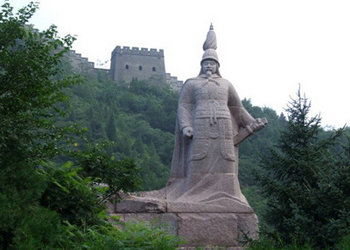 Huangyaguan is often referred to as the 'eight diagram city' because its street forms a shape of eight diagrams with the buildings and villages. When walking around the city somewhat confusing 'eight diagram' street structure that consists of eight very long, twisting roads seems it is easy to get lost but at the same time tourists cannot help but marvel at this amazing architectural creation.

As the sole water gate of the Great Wall, the Shuiguan is a building with five-hole bridge. It was constructed during the Ming Dynasty and connects the Huangyaguan with the 'Peaceful Fort', in wartime this proved to be an extremely effective defense against enemy troops and during peace-time was a reliable means of collecting taxes and tribunes in ancient times.
Recommended Reading: China Great Wall Hiking
Quick Questions
Our team is waiting for your questions. Please feel free to ask us any questions you might have about our China package tours, Chinese culture, or the sites available. We will gladly help you with any special needs you might have and all questions, like our trip designing is completely free of charge.