Aquatic Products Museum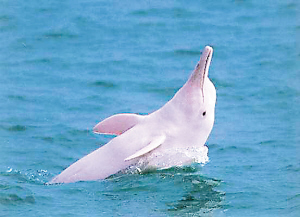 More Photos
Chinese name: 水产博物馆 (Shui Chan Bo Wu Guan).
Location: in Beihai Seaside Park, No.26, Cahting Road, Beihai City, Guangxi Zhuang Autonomous Region (aka. Guangxi Province).
Ticket: CNY60.
How to get there: take bus No.3 or 9 and get off at Nan Zhu Gong (南珠宫) Station.
Introduction to Beihai Aquatic Museum
Beihai Aquatic Products Museum completed and opened in 1978 is located in the Zone A of the Seaside Park of Beihai City, Guangxi. As one of the two biggest aquariums of China (the other is in Qingdao), the museum made up of seven exhibition rooms and several ponds shows visitors about 3000 specimens of marine organisms ranging 754 species, most of which live in South China Sea.
Among all of marine organisms there are many rare and valuable ones such as dugongs (legendary "mermaid"), southern pearls and over 600 years old living sea turtle (exceeding 100 kilograms in weight); in addition, dozens of subtropical fishes living in the Beibu Gulf are also bred at this museum.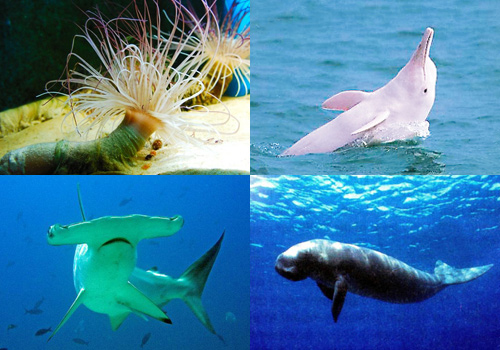 Some Marine Exhibits at Beihai Aquatic Museum
Room of Marine Plants: gulfweed, gracilaria, caulerpa, Boergesenia forbesii, padina, etc.
Room of Invertebrates: various corals, seashells, lobster, cuttlefish, sea anemone, jellyfish, sea cucumber, sleeve-fish, mask crab, sipunculus nudus, abalones, Carcinoscorpius rotundicauda, etc.
Room of Vertebrates: hammerhead shark, tiger shark, sea snakes and over 400 species of fishes living in Beibu Gulf and five species of sea turtles.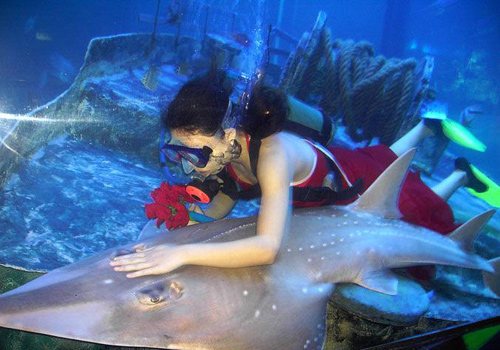 Beihai Sea World
Beihai Sea World located at the Zone B of the Beihai Seaside Park is constructed at the beginning of the new millennium. It is China's first sea world in which visitors can have an all-sided observation of the water. In this world there are not only aquanauts performing diving and feeding fish but also models of the Inca Empire, chinawares of the ancient Maritime Silk Road, shipwrecks of the World War II as well as over 300 species of fishes from the Pacific and the Indian Ocean.
Quick Questions
Our team is waiting for your questions. Please feel free to ask us any questions you might have about our China package tours, Chinese culture, or the sites available. We will gladly help you with any special needs you might have and all questions, like our trip designing is completely free of charge.