Anshun Transportation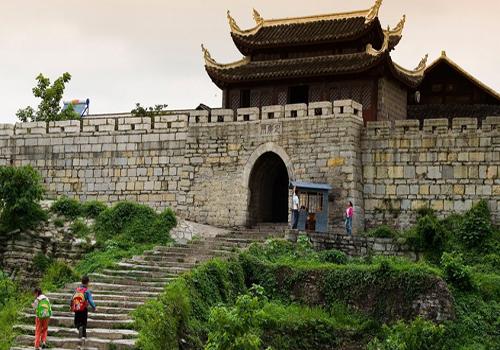 By Air
Anshun Huangguoshu Airport, 6 kilometers from city center, is just seated on the "Golden Tourism Route" to Huangguoshu Waterfall and Dragon Cave. Transformed from a military airfield, the airport now opens daily flights to Beijing, Guangzhou, Qingdao, Kunming, Chongqing, and Jinan.
By Rail
Located in the central position of China's southwest region, Anshun enjoys a quite easy rail transportation with the Guiyang-Kunming Railway throughout the whole city and other important railways connecting with its nearby provinces.
Anshun Train Station is situated at the end of Nanhua Road. It operates daily tourist special train to and fro the provincial capital city Guiyang, as well as direct trains to Kunming, Chongqing, Beijing, Shanghai, and so on.
By Road
There are two main coach bus stations in Anshun, the South Station and the West Station.
The South Station stands opposite to the Qiandong Department across the street on Nanhua Road, with easy walking distance to the train station. The coach buses mainly depart for Guiyang, Liuzhi Special District, Xingyi, Zhijin, etc.
The West Station is beside the Public Security Officers on the Taxi Road. Travelers can get there by public buses No.1 or 2. It has the same coach lines as those in South Station; in addition, it also has coaches to the surrounding tourist attractions to Puding, Getu River Scenic Area and Huajiang Canyon.
Both of the above two stations have shuttle busses to Huangguoshu Waterfall Scenic Area, which is about 40 kilometers away. Buses between the capital city Guiyang and Anshun are available every 20 minutes in the day time, and the drive takes only 2 hours. To visit Jinzhi County from Anshun, travelers can take bus at North Gate Station for about 3.5 hours.
City Transportation
Public bus- Anshun opens 15 public midibus lines in the city proper, and each costs CNY1.
Taxi- taxi is available in Anshun, and in general, with about CNY10, people can get to any place incity. However, the price will be doubled or even higher during the midnight (from 00:00 to 07:00).