Yichang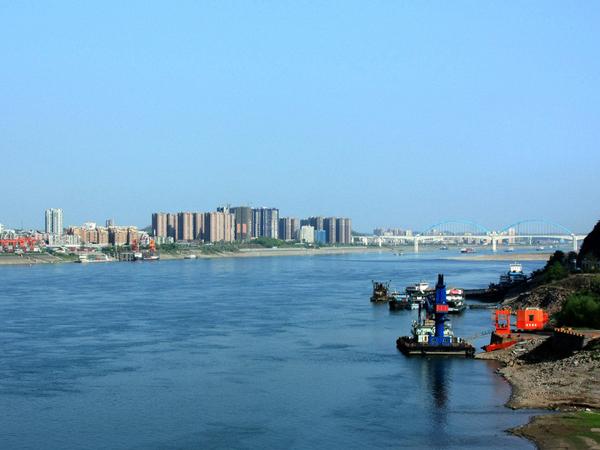 Yichang in brief
Yichang, a prefecture-level city in the west of Hubei Province, is best known as the gateway city to Three Gorges Dam and Gezhou Dam. Located on the north bank of Yangtze River and eastern mouth of Three Gorges, it is dubbed as the Pearl of Three Gorges and World's Capital of Hydroelectricity. It is awarded as the only National Civilized City and National Model City in Environmental Protection of Hubei Province. Covering 21,000 square kilometers with some 4.05 million residents, it was officially subdivided into three county-level cities, five counties and five districts. Its residents are mainly Han people and Tujia people. Three Gorges International Tourism Festival (falls between September and October) is held in Yichang. With a history of more than 2,700 years, Yichang is the hometown of Qu Yuan, a great Chinese patriotic poet of Chu State during Warring State Period (475-221BC). China's tradional Dragon Boat Festival in commenmoration of Quyuan, is held every year on the fifth day of fifth month in chinese lunar calendar (around June in western calendar). Yichang is also home to Chinese sturgeon, an endangered species. Gigantic dams, amazing canyon scenery, mythical ethnic charms, and abundant cultural resources have fueled Yichang's tourism industry.


History of Yichang - A prosperous trading port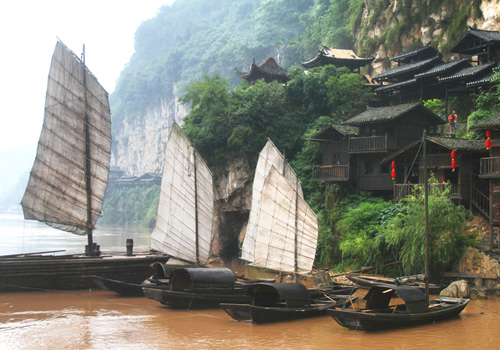 The Yichang area has been inhabited for more than 7,000 years, and more than ten prehistoric sites and relics have been discovered. Recorded history, however, dates back to 2700 years ago. Originally called Yiling, Yichang once saw the famous Battle of Yiling, which happened in Three Kingdom (220-265) period. In Qing Dynasty (1644-1911), it got the name of Yichang, meaning "prosperity". Located in the joint of upper and middle reaches of Yangtze River, Yichang has long been known as the gateway to Three Gorges and stronghold of Sichuan and Hubei provinces. In the year of 1876, Yichang was opened to foreign trade as result of a sino-British treaty. Then in the year of 1994, Yichang was listed as a riverside open city.

Yichang Nowadays - the second largest city in Hubei Province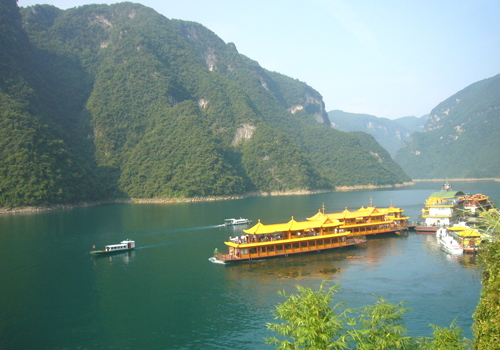 With the completion of Gezhouba Project and the world's largest hydropower project, Three Gorges Project, Yichang has matured into a hydroelectric center and an important industrial city alongside Yangtze River, enjoying the boom of local and foreign investments. In recent years, this noteworthy city ranks the second in Hubei Province in terms of overall strength and becomes one of top 100 powerful cities. Efforts have been made to push Yichang, the vice-center of Hubei Province, into a world-known hydroelectric tourism city and the Geneva of the East. This scenic city embraces unprecedented prosperity brought by tourism-related revenues. It invites people with a number of natural or engineering marvels, such as Gezhou Dam, Three Gorges Dam, Shengnoingjia National Reserve, Huangling Temple, Chinese Sturgeon Museum, etc. A popular tour trip is the boat ride up and down the Qing River Art Gallery, which is located Changyang Tujia Ethnic Group Autonomous County of Yichang.