Han Tomb Museum in Yangzhou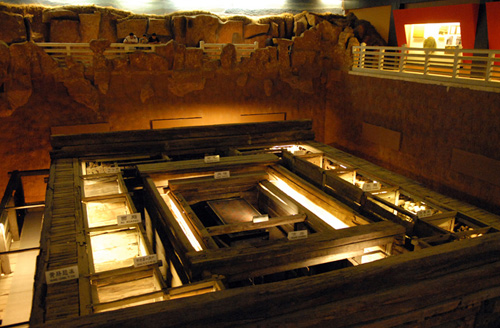 More Photos

Occupying an area about 7 acres in wavy topography with dense woods and majestic architectures, Museum of Han Prince Guangling (whose name is Liu Xu) Tomb in Yangzhou is a tomb museum combined cultural relics with gardens. The tomb of Prince Guangling is exhibited in the central exhibition hall, which is a famous monarchal Timber-chambered Tomb. It is a rare large-scale, well organized tomb in the whole nation with a history of more than 2000 years. Tomb of Queen Guangling, history of Yangzhou in Western Han Dynasty and some recreational activities at that time are also exhibited in the museum.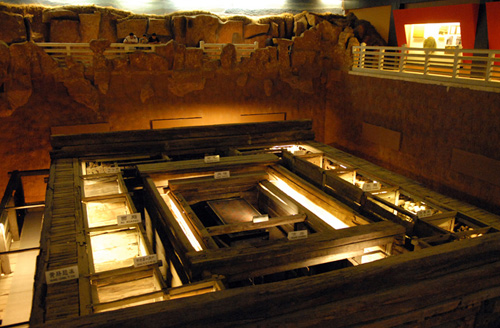 Prince Guangling is the fifth son of the great Emperor Hanwu (whose name is Liu Che) in Western Han Dynasty (202 B.C. – 9 A.D.). Liu Xu was specially appointed to manage Guangling (known as Yangzhou today) by his father in 117 B.C. as Guangling was a place of strategic importance at that time. Liu Xu was the first prince in Guangling; after his death, he was buried in a Timber-chambered tomb specially built for princes. The grand spectacular tomb was built in strict proportion and components, with two coffins and three outer coffins. 2000 years passed, it is surprising that this grand tomb is still well-preserved.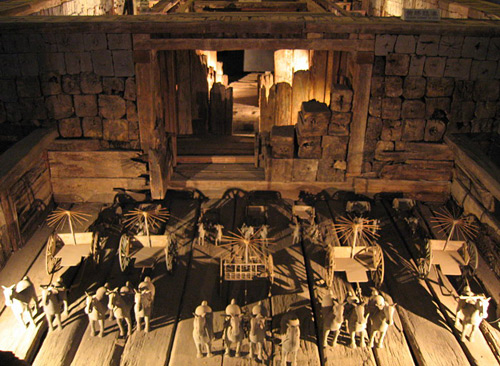 The central underground palace exhibition hall was finished in 1986, which is the major architecture of the museum. As the tomb of Prince Guangling was located 24 meters underground, it was moved to this underground palace to be reappeared as it was. From the precious historical relics to the documents about burying system in this Han Tomb Museum, the long history of Yangzhou and identities of Han Dynasty can be well appreciated.
Quick Questions
Our team is waiting for you questions. Please feel free to ask us any questions you might have about our China package tours, Chinese culture, or the sites available. We will gladly help you with any special needs you might have and all questions, like our trip designing is completely free of charge.