Gulongzhong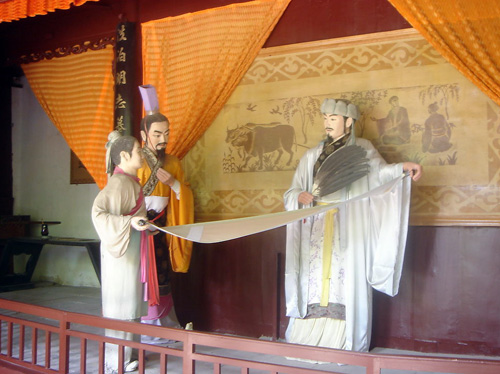 More Photos

Gulongzhong is located 13 kilometers west of the city of Xiangfan; this was the spot centered on the residence of the reclusive and celebrated statesman Zhu Geliang, who lived during the Three Kingdoms Period, a period of great conflict within China. In the quiet woodlands surrounding his residence relics of some important ancients and monuments built for commemorative events can be viewed. The property itself covers over 13 acres including huge gardens, that rest next to a mountain and a stream, in almost perfect tranquility.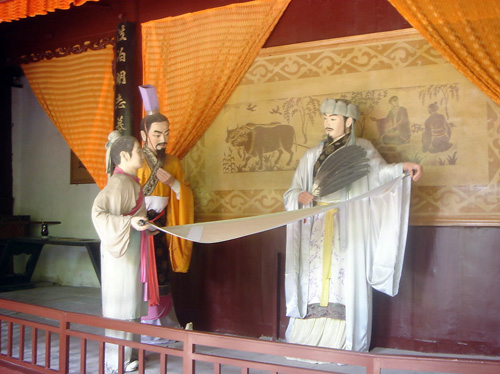 The Gulongzhong scenic area already has a history of 1,700 years that stretches back to the Ming Dynasty when ten views were formed; Attractions here now include Longzhong Academy, Zhuge Thatched Cottage, Chessboard Rock, Monkey Mountain, etc. Painted sculpture of Zhu Geliang and Tenglong Pavilion (symbolic building on top of the mountain) have largely enriched the landscape of this area.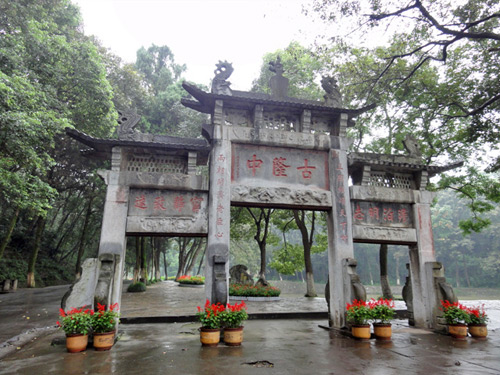 Quick Questions
Our team is waiting for your questions. Please feel free to ask us any questions you might have about our China package tours, Chinese culture, or the sites available. We will gladly help you with any special needs you might have and all questions, like our trip designing is completely free of charge.