Xi'an Transportation

Airport in Xi'an
Xi'an Xianyang International Airport is an important airport in China, which is located around 45 kilometers from the downtown. There are several flights between Xi'an and many popular tourist stops such as Beijing, Shanghai and Guangzhou. There are also regular flights available to Hong Kong, Macao and international flights to USA, Japan, etc. Xi'an Xianyang International Airport has become one of the ten major airports in China with the highest developing speed.
Railway stations in Xi'an
Xi'an is an important train network hub for central, southwest and northwest regions of China. Many trains departed daily for popular destinations of China before from Xi'an Station, which is located in the northeast of the city, outside of the city wall. But after the completion of the Xi'an North Railway Station, which is the largest high-speed train station in China and one of the largest high-speed railway stations in Asia, people in Xi'an usually take trains at the North station now. The time from Xi'an to Beijing is around 5 hours by taking bullet train, about 7 hours less than before.
If you want to reach Tibet from Xi'an, VisitOurChina will try our best to book the ticket for you. And we suggest that you book the ticket to Tibet as early as possible no matter where you plan to start your trip, because the ticket to Tibet is not easy to get.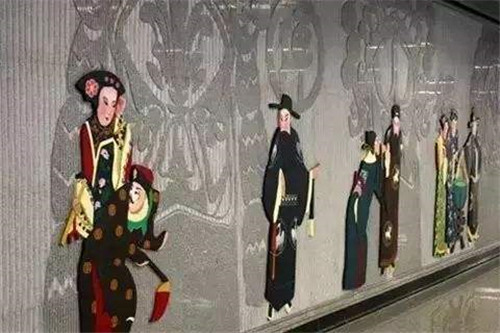 Xi'an Metro
The first subway line in Xi'an was put into trial operation in 2011, making Xi'an the first city in Northwest China to open a subway. As of September 2019, Xi'an has opened a total of five subway lines, namely, Xi'an Metro Line 1, Line 2, Line 3, Line 4, and Airport Intercity Line, with a total mileage of 161.46 kilometers. It is expected that by 2025, a metro network with 12 lines and a total length of 423 kilometers will be formed.