Shuyuan Gate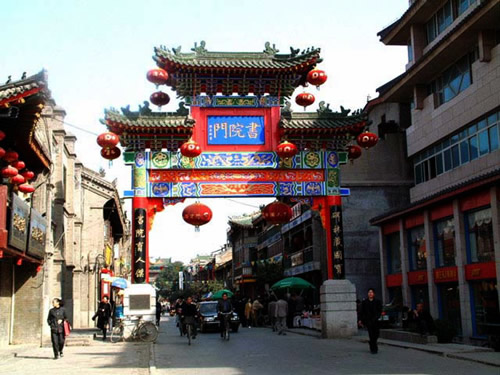 More Photos

Chinese name: 书院门 (Shuyuan Men)
Location: north of the Ancient City Wall, east of the South City Gate of Xi'an City, Shaanxi Province.
Entrance fee: free
Opening time: all day long

Cultural Street of Shuyuan Gate
Shuyuan Gate is one of the two gateways of the Cultural Street of Shuyuan Gate. As the name of the street indicates, it is named after the gate. Therefore, people usually mean the cultural street suffusing the ancient culture of Xi'an when they mention Shuyuan Gate.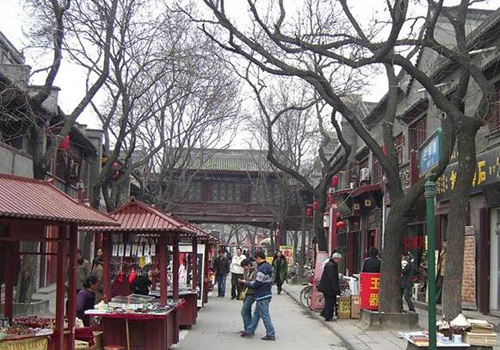 Shuyuan, "school" or "college" literally in English, refers to the Guanzhong Shuyuan located on the street. It was a highest school among the four most famous ones of the Ming (1368-1644) and Qing (1644-1911) dynasties as well as the origin of the current name of the gateway and the street.
This bluestone-paved street was reconstructed between 1990 and 1991 to be the ancient Ming and Qing styles on the base of the former old street. It is about 570 meters long, stretching from the Forest of Stele Museum in the east to the anicent Hua Pagoda of Baoqing Temple in the west.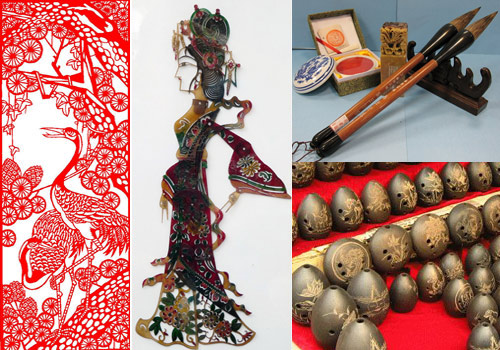 Along Cultural Street of Shuyuan Gate there are more than 200 shops, selling the "scholars' four jewels" (writing brush, ink stick, ink slab and paper), Shaanxi shadow puppet, imitation antiques, jade wares, jewelry, Chinese calligraphy and paintings, traditional musical instruments, copybooks for calligraphy, and many other handiworks.
How to get there: the street is only 15 minutes' walk away from the Small Wild Goose Pagoda; or travelers can take the following buses and get off at the stop of "Nanmen (南门, South Gate)":
- Depart from Big Wild Goose Pagoda: tourist bus No.23, 501, 609, 701.
- Depart from Xi'an Railway Station: by bus No.6, 16, 40, 46, 213, 229, 239, 603, 608, 707, tourist bus No.6 or 7.
- Depart from the East Gate: by bus No.29, 203, 232, 512, 704.
- Depart from the North Gate: by bus No.6, 26, 36, 208, 216, 229, 239, 600, 608, 609, K600, K618.
- Depart from the West Gate: by bus No.23, 215, 221, 501, 701.
- Depart from Xi'an High-tech Zone: by bus No.29, 402, 502, 512, 608.
Quick Questions
Our team is waiting for your questions. Please feel free to ask us any questions you might have about our China package tours, Chinese culture, or the sites available. We will gladly help you with any special needs you might have and all questions, like our trip designing is completely free of charge.