Xiahe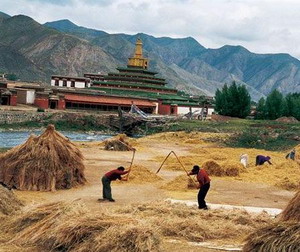 Xiahe in brief
Located in the south of Gansu Province, Xiahe County is the first stop to visit the Southern Gansu. There are many deep valleys and high mountains in the county, making it a military stronghold in ancient times. Besides, its Tibetan Buddhism is quite special, so this county is also called Mini Tibet. The name of Xiahe County was derived from the Xiahe River. Xiahe River, Sangke Plain, mysterious religious culture, unique Tibetan character and beautiful plains combine here, making it the "Chinese Mini Tibet" and "Oriental Vatican" and a major tourist county in South Gansu. At present, the Xiahe County has formed an economic pattern combining the dominating animal husbandry, tourism, agriculture, forestry and local industry.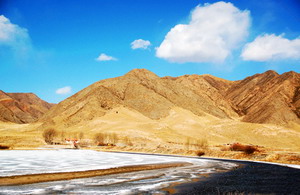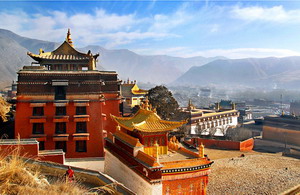 The location of Xiahe County is quite advantageous, connecting Sichuan, Tibet, Qinghai and Mongolia. In history, it was the political, economic, cultural and religious center of Gansu, Qinghai and Sichuan, a prosperous place for tea and horse border trade, the gate to enter the inland from the Qinghai-Tibet Plateau and the only road to Jiuzhaigou Valley scenic spot.
The human and natural sceneries in Xiahe County are plenty and full of regional and ethnic character. You can appreciate the mysterious atmosphere of the Tibetan Buddhism and beautiful and astonishing religious art, learn about the relief of the local people and enjoy the unique Tibetan music, dance and festivals. And it is also a good summer resort. In addition, you may have the chance to ride in the plain and experience the nomadic life of Tibetan people. Xiahe County has planted the walnut seeds for a long time, which is well-stacked and rich of oil.