7 Day Shanghai Expo Tour and Suzhou Hangzhou Extention Tour
Destination:Hangzhou, Shanghai, Suzhou
Tour Code: SWXT03
Tour Duration: 7 Days
Tour overview:

There is an old saying which goes: "Above is the Paradise, below are Suzhou and Hangzhou on earth", Suzhou and Hangzhou famous for their beautiful gardens, lakes and islands. In this 7 days tours, you will spend one day in the international fairs and expositions - World Expo 2010 in Shanghai and have the side trip to experience the Oriental Venice city –Suzhou and the Heaven on the Earth –Hangzhou.
Tour Summary
Day by Day Itinerary
Reviews
B=Breakfast,L=Lunch,D=Dinner
-NOTE:
1. Normally hotels allow a maximum of 3 adults per room with an extra bed, at extra charge. Some hotels will allow three adults and a small child.
2. Tour price is indicative only, please enquire for a detailed quotation.
3. More people more discounts. Please enquire for more details.
Price Includes
A. Entrance fees:To scenic spots as listed above in the itinerary.
B. Meals: All meals as specified in the itinerary.
C. Private Transfers: Among airports, hotels and scenic spots while sightseeing in the above cities by the private air conditioned vehicle.
D. Guide and Driver: As outlined in the itinerary, a well selected English-speaking guide and driver will accompany you throughout the entire tour in that city. They do not fly with you from one city to another.
E. Hotels: Hotel Based on two persons sharing one room with twin beds. All hotels as listed in the above itinerary serve daily western or Chinese breakfast. All rooms are air-conditioned with private facilities unless specified.
F. Luggage Transfers: Between airports and hotels.
G. Service Charge & Government Taxes.
H. Travel insurance in mainland China during the above travel period.
I. Arrangements: The tour cost includes planning, handling, operational and communication charges.
B=Breakfast,L=Lunch,D=Dinner
Day 1
Arrival Shanghai
Transfer via: Flight on your own arrangement

Arriving in Shanghai, you will be met and transferred to your hotel by our local guide.The rest of the day will be free for your own purposes.
Day 2
Shanghai (B)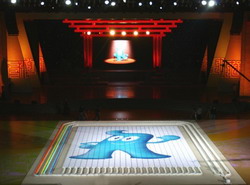 Sightseeing: Shanghai World Expo Site

After breakfast, you will be transfer to Shanghai World Expo venue, visit the Shanghai World Expo Site and pay visit to different pavilions at your interests. In the afternoon, be met and transferred back to hotel (Standard Day Single Day Admission Ticket)
Day 3
Shanghai (B,L)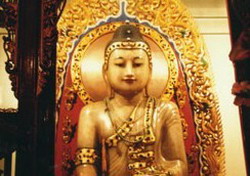 Sightseeing: Yuyuan Garden, Jade Buddha Temple The Bund, Nanjing Road

In the morning you will take a relaxing walk to the lovely Yuyuan Garden, a beautiful garden in the south of the Yangtze River. Wandering through it, you will find pavilions, corridors, streams, courtyards as well as many other natural features.

Then we will head to the Jade Buddha Temple. The old-time and classical architectural style makes the temple unique and inimitable in this modern city. Both, the Sitting Buddha and the Recumbent Buddha are carved with whole white jade. If you're lucky, you can watch the monks serving a ceremony in a side room.

Finally we take a walk to the famous Nanjing Road and the Bund. They are among the most recognizable architectural symbols of Shanghai and therefore a must-see when visiting Shanghai.
Day 4
Shanghai/Suzhou (B,L)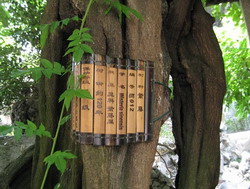 Transfer via: Soft seat train on our arrangement
Sightseeing: The Grand Canal, Lingering Garden, The Garden of Master-of-the-Net,

In the morning we'll depart from your hotel and take the express train to Suzhou. Suzhou is praised as the "Oriental Venice" and called 'paradise on earth' along with Hangzhou.

Upon your arrival in Suzhou, our guide will meet you and escort you to a local restaurant to have lunch. Then you will visit the Grand Canal. As well as the Great Wall, it ranks as the country's greatest engineering achievement and it is the longest man-made waterway in world. Cruising on the Canal, you will see the local peoples'life.

Then you will visit Lingering Garden. Occupying an area of 23,300 square meters (about 5.8 acres), the Lingering Garden is located outside Changmen Gate in Suzhou, Jiangsu Province. Originally a classical private garden, it is one of the four most famous gardens in China, possessing typical Qing style, it is well-known for the exquisite beauty of its magnificent halls, and the various sizes, shapes, and colors of the buildings.

Finally we will visit Garden of the Master of the Nets, which is truly a masterpiece. The effective use of space is the most impressive thing about this garden. Rock arrangements and beautiful fish pools balance each other as do the house and garden sections. Take some time to walk around and let your sense calm down.
Day 5
Suzhou/Hangzhou (B,L)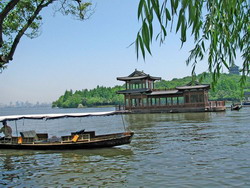 Transfer via: Express bus on our arrangement
Sightseeing: the Humble Administrator's Garden, Lion Grove, The No.1 Silk Factory.

In the morning you will head to Humble Administrator's Garden, the largest classical garden in Suzhou and one of the four most famous ones in China. Originally built in 1513 AD, the garden consists of three parts with different types buildings around streams and ponds.

Afterwards we will drive to Lion Grove, one of the four noted gardens in Suzhou. It was first built in 1342 in the Yuan Dynasty (1279-1368).This small garden is truly exquisite in design, the rocking imaginative. Entering the garden the tourist will find stones in various interesting shapes. Look at them closely, they are lions: lying, sitting, slinking along, standing on hind legs, embracing a ball made of strips of silk. Some are linked with each other and others are not. Those who are not familiar with these caves may easily lose their way running into dead ends or walking in circles within the maze.

As Suzhou is also famous for its silk production we will spend some time in the No.1 Silk Factory to see how silk is processed from the silk worm to the final woven cloth.

After the tours, you will be transferred to bus station to take express bus to Hangzhou. Arrive in Hangzhou, be met and transferred to your hotel.
Day 6
Hangzhou/Shanghai (B,L)
Transfer via: Soft seat train on our arrangement
Sightseeing: West Lake,Six Harmonies Pagoda ,FeiLaiFeng

This morning, your guide will pick you up at your hotel lobby and escort you to beautiful West Lake. We will take a cruise boat across the lake to see the 3 pagodas in the lake. The West Lake is the most famous tourist spot of Hangzhou. Graceful mountains surround it on three sides. It has a charming scenery and many cultural relics and historic sites.

Today you will visit Lingyin Temple including the FeiLai Feng. The Fei Lai Feng is situated in the east of Ling Yin Temple. Isolated from others, its stone quality is totally different from that of surrounding mountain groups. It is 167 meters high, on the peak there are many grotesque stones in the shapes of charming dragon, prostrate tiger, walking elephant and scared ape. The main hall of Lingyin Temple is about 34 meters (111 feet) tall - incredibly high for a one - storey building. In the center of the hall you'll find the statue of Sakyamuni Buddha, which was carved from 24 pieces of camphor wood. The temple was named Lingyin Temple for its extremely beautiful environment which is serene and suitable for "Soul's Retreat".

After having lunch at local restaurant, we will drive to the Six Harmonies Pagoda, highly erected next to Qiantang River and in the south of the West Lake. It is a perfect examplel of brick-and-wood structure built in ancient China and was built in 970 AD in the Northern Song dynasty (960-1127) to press down the evil of the river tidal bore in Qiantang River.

Afterwards the guide will transfer you to the railway station where you will take the train to Shanghai. Upon arrival, your Shanghai guide will meet and transferred you to your hotel.
Day 7
Shanghai (B)
Transfer via: Flight on your own arrangement

Today will be free for your own purposes, until our guide will escort you to the airport for your next destination.
Quick Questions
Our team is waiting for your questions. Please feel free to ask us any questions you might have about our China package tours, Chinese culture, or the sites available. We will gladly help you with any special needs you might have and all questions, like our trip designing is completely free of charge.