Tour Searching Guidelines
We are devoted to elaborately making Tailor-Made Itinerary. We provide China Tour Packages, Yangtze River Cruises, Single City Tours, Flexible Day Trips, as well as online ticket booking for Hotels and Flights. We always try our best to make our guests feel welcome!
Search Results for:
Price: Any Price, Duration: All . itinerary of total 95 results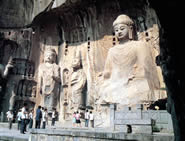 Tour Code: CTT03
Duration: 16 Days
Destination: Beijing, Datong, Luoyang, Shanghai, Xi'an, Zhengzhou
Our Itinerary & Price Details.
Features: This China tour is truly special. It takes you to China's most famous sites, along with some lesser-known treasures, and all traveling between destinations will be done by soft sleeper trains. You will visit sites such as The Forbidden City in Beijing, the Terracotta Warriors in Xian, the Yungang Grottoes in Datong, the Shaolin Temple in Luoyang, and so much more.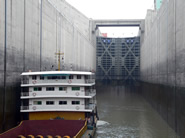 Tour Code: CTT05
Duration: 11 Days
Destination: Beijing, Chongqing, Shanghai, Xi'an, Yichang
Our Itinerary & Price Details.
Features: Traveling by train through China is a wonderful experience. It is a relaxing way to see some of the most exciting sites on Earth. This tour will take you though China, and its highlight is a cruise down the Yangtze River on a luxurious Yangtze River cruise ship. This China train tour will take you to some of the best destinations China has to offer and you will experience China and its culture in a way few other visitors will.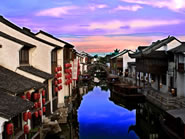 Tour Code: CTT06
Duration: 9 Days
Destination: Hangzhou, Nanjing, Shanghai, Suzhou
Our Itinerary & Price Details.
Features: Suzhou is home to China's traditional gardens. Each one is unique, and is an artistic representation of nature. They are beautiful and a new surprise waits around every corner. Suzhou is just one of the many destinations in this China train tour. On this tour you will visit ancient sites, modern cities, and West Lake, home to some of China's most famous legends. This tour is a wonderful one, and one that is truly special.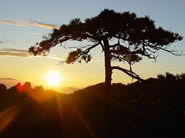 Tour Code: CTT07
Duration: 9 Days
Destination: Hangzhou, Huangshan, Shanghai, Suzhou
Our Itinerary & Price Details.
Features: China is famous for its historical and natural sites, and this China train tour showcases some of the best of them. You will visit modern cities, and ancient gardens, cruise West Lake, and see how Dragon Well Tea is made. This China tour will show you something different. You will get to see parts of China that are truly magical. Traveling between cities will be done by train, which is a relaxing and economical way to see China.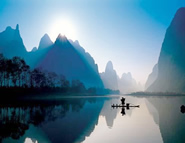 Tour Code: CCT02
Duration: 10 Days
Destination: Beijing, Guilin, Shanghai, Xi'an, Yangshuo
Our Itinerary & Price Details.
Features: This Classic tour takes you to some of China's most exciting places. You can discover the imperial majesty of Beijing in its famous Forbidden City and Great Wall. In Xian, you can see the incredible Terracotta Warriors. Guilin's world famous scenery will take your breath away. In Yangshuo, you can explore boutiques and cafés catering to your every wish. Shanghai is an incredible cosmopolitan metropolis where Eastern and Western cultures blend beautifully, in a way like nowhere else on Earth.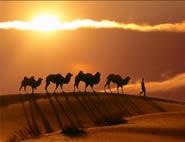 Tour Code: CCT08
Duration: 13 Days
Destination: Beijing, Dunhuang, Lanzhou, Shanghai, Turpan, Urumqi, Xi'an
Our Itinerary & Price Details.
Features: Discovery the mystery of China's Ancient Silk Road, and the modern excitement of China's major metropolises on this incredible China tour. You will begin in the ancient and modern capital of China, Beijing. You will then begin your travels along the Ancient Silk Road by visiting Urumqi, Turpan, Dunhuang, and Lanzhou. You will then visit Xian, home to the Terracotta Warriors. After visiting Xian, you will travel to Shanghai. A perfect blending of Eastern and Western cultures, Shanghai is a wonderful last stop on your tour of China.
What Our Customers Say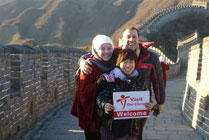 I hope this letter finds you well. We finally arrived home from our trip last Thursday the 17th. As promised I am writing to you about our experience in China and we thank you very much for your organizing. On the whole we had a wonderful time and were very well looked after...
Read more testimonials...