Tour Searching Guidelines
We are devoted to elaborately making Tailor-Made Itinerary. We provide China Tour Packages, Yangtze River Cruises, Single City Tours, Flexible Day Trips, as well as online ticket booking for Hotels and Flights. We always try our best to make our guests feel welcome!
Search Results for:
Price: Any Price, Duration: All . itinerary of total 95 results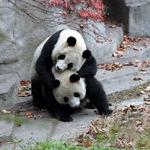 Tour Code: CCT06
Duration: 12 Days
Destination: Beijing, Chengdu, Emeishan, Guilin, Hong Kong, Leshan, Wolong, Yangshuo
Our Itinerary & Price Details.
Features: China's giant pandas are considered living treasures and are adored by people around the globe. This exciting tour of China showcases these beautiful animals, along with some of the other incredible destinations in China. This tour begins in Beijing, China's capital. After visiting some of Beijing's most incredible sites, you will travel to Leshan, where you will see the Leshan Giant Buddha. You will then travel to Ermei Mountain where you will visit the Monastery of Ten at its summit. In Wolong, you will visit the Wolong Giant Panda Reserve and get up and close to the giant pandas. You will then travel To Guilin, famous for its spectacular landscape. You will finish up in the incredible city of Hong Kong.


Tour Code: CCT07
Duration: 9 Days
Destination: Beijing, Guilin, Hong Kong, Yangshuo
Our Itinerary & Price Details.
Features: Our wonderful city tour focuses on some of China's most famous cities. You will visit the imperial and modern city of Beijing. You will visit The Great Wall and The Forbidden City, and the main stadiums of the 2008 Beijing Olympics, along with many other breathtaking sites. In Guilin and Yangshuo, you will take a cruise down the Li River, past some of the most spectacular landscape on Earth. Your final destination will be Hong Kong, where you will see a truly unique city, filled with Chinese and British culture, history, and modernity.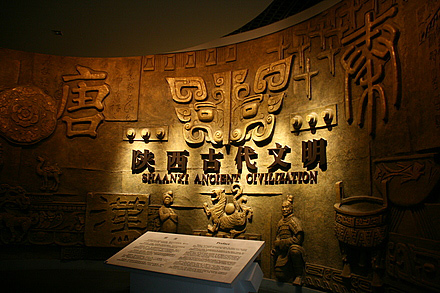 Tour Code: CTT14
Duration: 7 Days
Destination: Beijing, Xi'an
Our Itinerary & Price Details.
Features: Two of China's most important imperial cities in China, Beijing and Xian, await you on this classic China train tour. You will see the majesty and splendor of China's past, and their modern counterparts. Sites such as; The Forbidden City, The Great Wall, the Terracotta Warriors, the Big Wild Goose Pagoda, and a lot more. You will travel from Beijing to Xian on a soft sleeper train cabin. Traveling by train in China is an economical and relaxing way to see the country. You can see so much more than flying, and train travel allows you to mingle with locals and see a side of China often missed.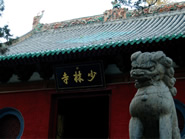 Tour Code: CCT09
Duration: 11 Days
Destination: Beijing, Luoyang, Shanghai, Xi'an, Zhengzhou
Our Itinerary & Price Details.
Features: This 11 day tour focuses on one of the most exciting aspects of Chinese culture: Kung Fu. You will get to see monks training at the famous Shaolin Temple, and a performance showing their almost superhuman abilities. Along with visiting the Shaolin Temple, you will visit some of the most exciting and must-see sites in China. You will see Forbidden City in Beijing, the Terracotta Warriors in Xian, The Longmen Grottoes in Luoyang, and the Bund in metropolis Shanghai.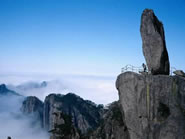 Tour Code: CCT10
Duration: 8 Days
Destination: Beijing, Huangshan, Shanghai
Our Itinerary & Price Details.
Features: This incredible tour takes you to Beijing, Huangshan, and Shanghai. All three of these destinations are incredibly special for their history, culture, and natural beauty. Beijing has been China's capital for over 500 years and its glorious imperial history is truly breathtaking in such sites as The Forbidden City, The Great Wall, and many like sites. Huangshan (Yellow Mountain) is one of the most beautiful mountains on Earth and its flora and fauna is amazing. Shanghai is a wonderful city, combining Chinese and Western cultures, making it a surprisingly comfortable and exciting city.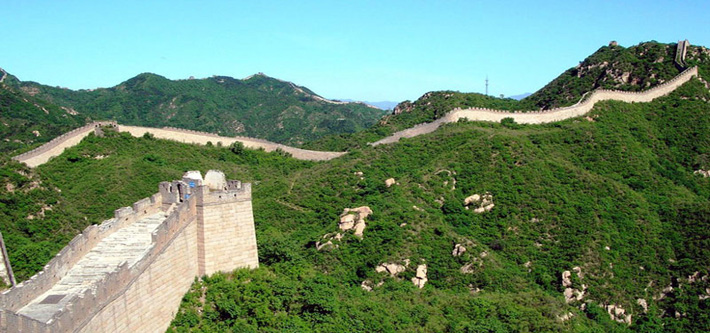 Tour Code: BST01
Duration: 1 Days
Destination: Beijing
Our Itinerary & Price Details.
Features: See 2 of the most iconic sites in China on this full-day bus tour from Beijing. Climb atop the remarkably well-preserved Badaling section of the Great Wall, and explore the Ming Tombs. Pay a visit to a jade workshop, and enjoy a traditional Chinese lunch.
What Our Customers Say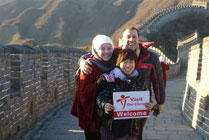 I hope this letter finds you well. We finally arrived home from our trip last Thursday the 17th. As promised I am writing to you about our experience in China and we thank you very much for your organizing. On the whole we had a wonderful time and were very well looked after...
Read more testimonials...