Rabkong Art Museum

More Photos

Rabkong Art Museum is a famous historic and cultural city located in picturesque southern Qinghai, in the Tibetan Nanzhou County. It is a melting-pot of different ethnicities as well as being an important administrative, economic, cultural and transportation center.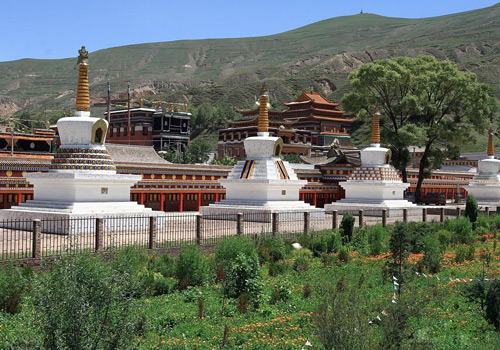 Rabkong is one of the most ancient, well-preserved cities in Qinghai, with over 500 original residences and 2,100 citizens. The old city is exquisitely persevered with old mud-brick houses still standing from hundreds of years ago. The architecture in the town is a fusion of mainly Han and Tibetan styles with several Buddhist influences. This town is a rare gem in the southern reaches of the Yellow River.
"Rabkong" translates from Tibetan as "The Golden Valley", and is has produced the largest number of Tibetan sculptures, painters and artists in China.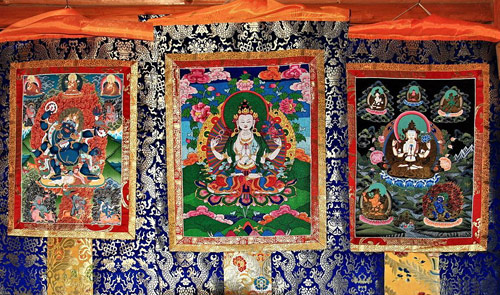 Thang Ka: is a Tibetan Style weaving scroll painting that usually depicts religious scenes, this weavings typically have several frames and are time-consuming and difficult to make, many are on display in Rabkong.
Dui Xiu: is another form of Tibetan weaving originating from the Kumbum Monastery. This form involves layers several different materials over on another to create multi-dimensional images of Buddha or of sacred animals or locations.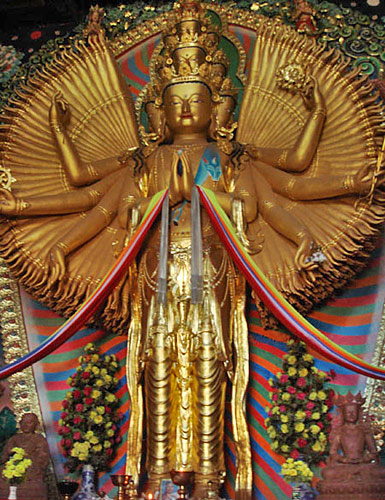 Rabkong Art is one of the main cannons of Tibetan Art; it emerged as a true art-form around the 14th century AD and was born out of Tibetan artists in Huangnan area, back by unlimited funding these artists were able to create extraordinary works that quickly spread around the rest of China.
The art-form reached its peak during the early 17th century and this coincided with the construction of several large temples in Tongren, these large temples were able to accept many young Tibetans as students, thus ushering in a new era of art, it was at this point in time where classic Tibetan art was combined with newer art forms to create a new style.
One of the important festivals in Rabkong is the "June Festival" and is an important Buddhist event, in every small village in Nanzhou monks will visit every household and banish evil spirits, thus ensuring the safety of each family. The festival is also accompanied by traditional folk dance; there are three types of folk dance: the dance of the gods, the dance of the dragon and the dance of the soldier, this June festival is one of the noisiest and most colorful days in the Tibetan calendar.
Quick Questions
Our team is waiting for your questions. Please feel free to ask us any questions you might have about our China package tours, Chinese culture, or the sites available. We will gladly help you with any special needs you might have and all questions, like our trip designing is completely free of charge.