Taipei 101 Building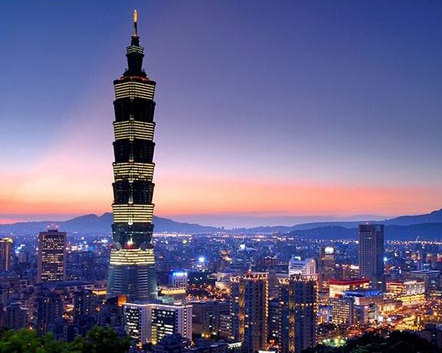 More Photos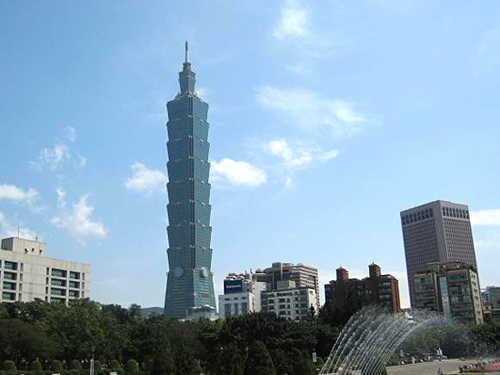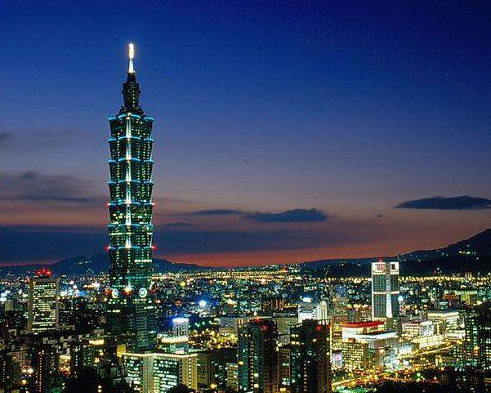 Taipei 101 Building, the city's landmark, is located in the commercial heart of Taiwan's capital Taipei, situated next to the Taipei Municipal Government Building. Standing at a height of 508 meters, it is a combination of the financial power of Taiwan and classic Taiwanese architecture. The building is constructed to represent a shoot of bamboo, inside the building there is a mix of commercial and business properties.
Taipei 101 holds the record as the second tallest building in the world, and contains the world's fastest elevator (rising 89 floors in 38 seconds) as well as the world's largest and heaviest damper, which is the only one for public visit in the world. The building is home to some of Taiwan's biggest business and some of Taipei's finest dining. The 89th floor also has China's highest viewing platform offering amazing views over the city and the island itself. At night time the skin of the building bursts into color, every night a different color is used. On special occasions the LCD screen on the outside the building is used to illuminate messages, it has even been used for marriage proposals in the past!
New Year Celebrations
From 2003 at every year on 31st December, the building is used to stage New Year celebrations, light cascades from the top to the bottom of the building while fireworks are shot up into the sky create a cacophony of light and noise, unique to anywhere in China.
Opening Time
Shopping Mall: 11:00 - 21:30 (Sunday - Thursday)
11:00 - 22:00 (Friday - Saturday)
Viewing Platform: 10:00 - 22:00 (Monday - Sunday)
Quick Questions
Our team is waiting for your questions. Please feel free to ask us any questions you might have about our China package tours, Chinese culture, or the sites available. We will gladly help you with any special needs you might have and all questions, like our trip designing is completely free of charge.