Tai Chi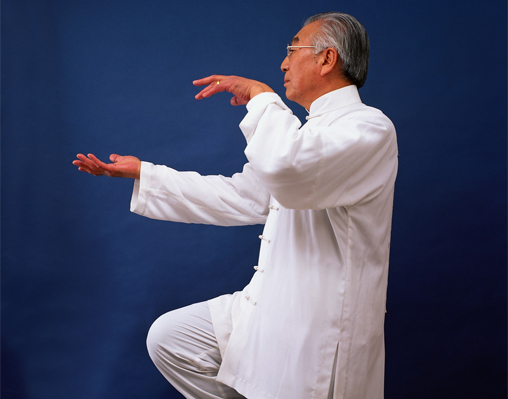 Yangshuo is a quite friendly city for many activities and entertainments, but Tai Chi is not a common one among them as almost every city in China you can see people practicing this form of martial arts in the squares and parks in the early morning or late afternoon. However, the heaven-born natural landscape in Yangshuo makes it a good place to explore the world of Tai Chi.
Tai Chi is an ancient Chinese martial art primarily practiced for its health benefits, including a means for dealing with tension and stress. Like many other martial arts, it is a way of life. Tai Chi has its own systematic philosophy; it emphasized complete relaxation and is essentially a form of meditation; to put it simply, it is about finding the balance of your life and in everything you do. It takes many years to master the art of Tai Chi, so do not expect to become a Tai Chi master in a few lessons and exercise.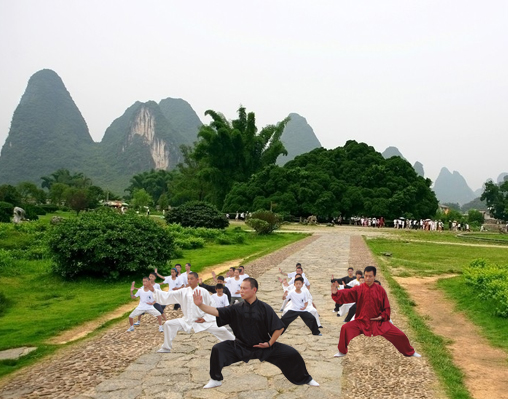 Yangshuo has several Tai Chi schools and some good qualified private Tai Chi coaches. In general, they all offer tailor-made Tai Chi courses according to your levels of ability and depending on what you want. Tai Chi masters in Yangshuo are mainly expert in Chen-style Tai Chi and Yang-style Tai Chi. Except Tai Chi for fluidity, balance and coordination, in Yangshuo you can also study Qigong for sensations and rooting, Push-hands for application, Massage for relaxation and Yoga for flexibility and balance.
Guilin tours with a chance of practicing Tai Chi
3 Days Guilin Tour
4 Days Guilin & Yangshuo Tour
4 days Guilin Side Trip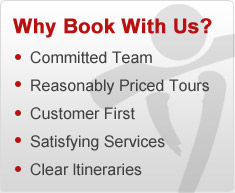 Design your own tour with our help to meet your unique interests. You don't have to compromise. Do exactly what you want to do! Let us assist you to tailor-make your own China experience.

What Our Customers Say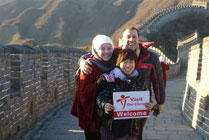 I hope this letter finds you well. We finally arrived home from our trip last Thursday the 17th. As promised I am writing to you about our experience in China and we thank you very much for your organizing. On the whole we had a wonderful time and were very well looked after...
Read more testimonials...