Calligraphy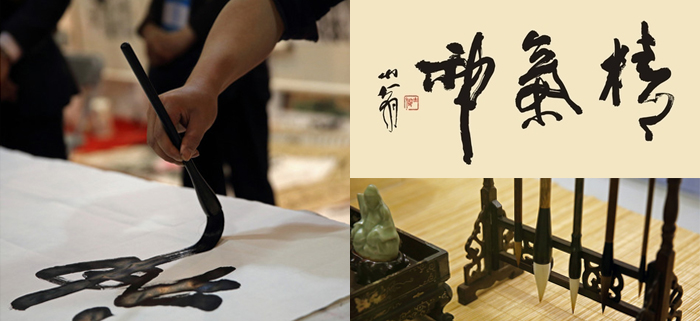 Widely famous as a "World Village" for years, Yangshuo meets strings of visitors from all over the world each year. The natural endowed gorgeous karst scenery makes it a paradise for sightseeing and many outdoor activities. Except familiar hiking, biking, bamboo rafting, rock climbing, in recent years, more foreign tourists choose to learn some Chinese culture in this fairyland, like Chinese painting, Tai Chi and calligraphy.
Chinese calligraphy, an ancient art of Chinese Characters writing using brush and ink, has a time-honored history more than 4000 years that nobody can exactly tell when the written language first appeared. Developed from inscriptions on tortoise shells of Shang Dynasty (17th – 11th century B.C.) to present widely used running hand style and standard script, Chinese calligraphy is always a unique visual art with great glamour.
In Chinese culture, calligraphy is believed to reflect the true aspects of a person's personality. It is also said to have both mental and physical health benefits which is supported by the longevity of many famous Chinese calligraphy artists. Masters take the characters as the form of their thoughts, therefore, people can appreciate the art beauty with no need to understand the meaning of the characters.
In Yangshuo, calligraphy courses are popular with people who are interested in Chinese culture and the art; it is a very funny activity for children and makes for great pastime for the families. Calligraphy teachers in Yangshuo can speak fluent English, and offer one-off taster sessions, regular lessons or longer studying.
The teacher will not only demonstrate the basic techniques and skills but also help you to have a good understanding of this art. He/she will teach how to use the paper, grind the ink and hold the brush to create different ink tones in relation to the brush strokes. When you finish your courses you will leave very proud with your own creations as well as the good memories of this adventure.
Guilin tours to add in a special calligraphy course
3 Days Guilin Tour
4 Days Guilin & Yangshuo Tour
4 days Guilin Side Trip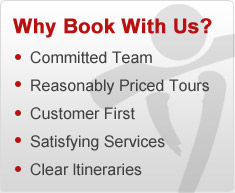 Design your own tour with our help to meet your unique interests. You don't have to compromise. Do exactly what you want to do! Let us assist you to tailor-make your own China experience.

What Our Customers Say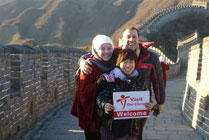 I hope this letter finds you well. We finally arrived home from our trip last Thursday the 17th. As promised I am writing to you about our experience in China and we thank you very much for your organizing. On the whole we had a wonderful time and were very well looked after...
Read more testimonials...