Shiyan Cuisine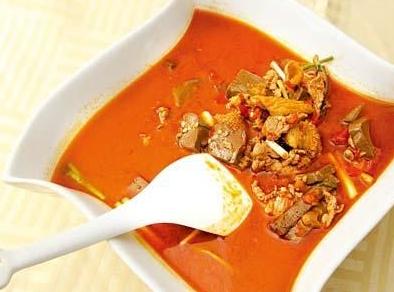 Hubei cuisine and Sichuan cuisine are typical of Shiyan food, and Wudang food is particularly different in that it absorbs the quintessence of cuisine of Taoism and Buddhism, therefore, it tastes authentic and fresh. If you would like to try local snacks, you can go to Shiyan Ancient Street where row upon row of snack bars and restaurant are here and there.

Guandu spiced dried bean curd (官渡五香豆腐干)

Spiced dried bean curd in Guandu, Zhushan County, Shiyan city, is a traditional food there, winning acclaim for its unique and refreshing flavor. So it is the best choice for dinner as well as for snacks. Many people nowadays prefer to buy some for their relatives and friends when they returning home from this city.
Yunxian county Wangyousha (网油砂) 

As a noble dish in Yunxian County of Shiyan city, the dish is said to be served on national banquet. The way of making the dish and the ingredients are exquisite. The stuff of Wangyousha is made from fine red cowpea. After boiling with rice, the cowpea has its skin come off. Then roll up the cowpea pulp before pasting it into egg white and yolk powder. Frying it, cutting it into strips, scattering sugar onto it, and adding some seasonings, the dish looks like Saussurea involucrata in bloom.

Sanhe soup (三合汤)

Of all flavor snacks in Shiyan, Sanhe soup can never be omitted. Generally, the soup is made up of vermicelli of sweet potato, sliced beef and dumplings stuffed with beef. Whenever you are strolling to the shop, aroma of the food will assault your nostril. At the sight of the beef of magneta colour, long and tender scallion stalks, scarlet pepper and golden and hot soup, you cannot help trying one immediately.