Sanjiang Dong Ecological Museum

More Photos

Established in November of 2004, Sanjiang Dong Ecological Museum consists of Sanjiang Dong Ethnic Museum and its radiation areas, focusing on researching the culture of the Dong ethnic minority. On the one hand, the center of the ecological museum - Sanjiang Dong Ethnic Museum - fully introduces everything about the Dong, including old Dong villages, architecture and craftsmen, custom, trappings and adornments, brocade and embroidery, literature and art, etc; on the other hand, the radiation area - the nine Dong villages of Dudong Township - further present the material objects of the Dong minority: unique gates of ethnic villages, Diaojiaolou buildings, shelter bridges, drum towers, life and rural scenery.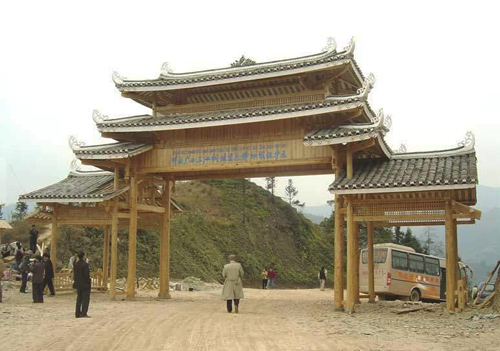 As the second Dong ecological museum in China, Sanjiang Dong Ecological Museum is also one of the first ecological museums of Guangxi Zhuang Autonomous Region together with the Lihu White-trousers Yao Ecological Museum in Nandan County and the Jiuzhou Zhuang Ecological Museum in Jingxi County. Inlaid in the carpet of nature, the Dong ethnic villages is embraced by lush plant-covered mountains and marvelous terraced feilds, enjoying the natural beauty and peach. The local Dongs live a traditional life and keep their own custom from generation to generation, presenting people the ethnic group's original face.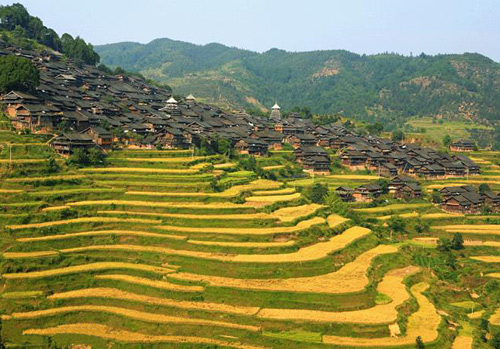 Aiming at constructing the biggest Dong ecological museum of China, Sanjiang Dong Autonomous County has successfully combined the local natural landscapes and the rich Dong ethnic custom, appealing to more and more tourists from home and abroad, including U.S., France, British, Holland, Canada, Japan, tec.
Quick Questions
Our team is waiting for your questions. Please feel free to ask us any questions you might have about our China package tours, Chinese culture, or the sites available. We will gladly help you with any special needs you might have and all questions, like our trip designing is completely free of charge.