Sandy Ren(Travel Consultant)
Hello, my dear friend. I am Sandy. I have been working in tourism since I graduated from my university. I'm always proud of my job and have made many friends from different countries - this is my largest treasure in my life. I wish I could be your next friend in China and my full professionalism, responsibility, patience and efficiency would help you work out the best China tour with lowest price. China is not far, we are your friends here and VisitOurChina will be your best choice.
My Pictures with Customers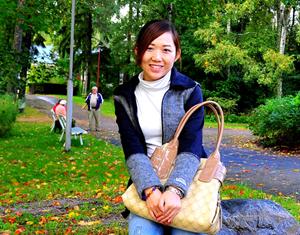 My Recommended China Tours
The following three tour itineraries are most popular for elderly people. The destinations covered in these tours are among the best visit-worthy tour cities and places. We also pay special attention to the travel condition and safety issues to assure our elderly customers a smooth and delightful journey. You can add more free days to relax upon your needs.
Feedback from Customers to Sandy Ren
Tour Confirmation Number: VOC-20190905-S
Tour Starting Date: Thursday, 05 September 2019
Client's information: Kathleen & Pam, Australia
Tour Destination: Shanghai, Suzhou, Zhangjiajie, Fenghuang, Beijing
Highlight Comment: We thank you very much for your organizing.On the whole we had a wonderful time and were very well looked after by both guides and drivers.Our stay in China was wonderful.
Tour Confirmation Number: VOC-20190528-S
Tour Starting Date: Tuesday, 28 May 2019
Client's information: Brod, Australia
Tour Destination: Lanzhou, Xiahe, Zhangye, Jiayuguan, Dunhuang, Turpan, Korla, Kucha, Alaer, Hotan, Kashgar, Taxkorgan, Urumqi
Highlight Comment: Thank you again for all your excellent work. I look forward to visiting you in your home town for our first Tibet tour in August 2020.