Birthday Anniversary of Confucius Celebrated Around China
created: 2013-09-29
Ceremonies were held around China on Sept. 28, 2013 to commemorate the 2,564th birthday anniversary of the great Chinese philosopher and educator Confucius.
A ceremony was held in Changchun, capital of northeast China's Jilin Province.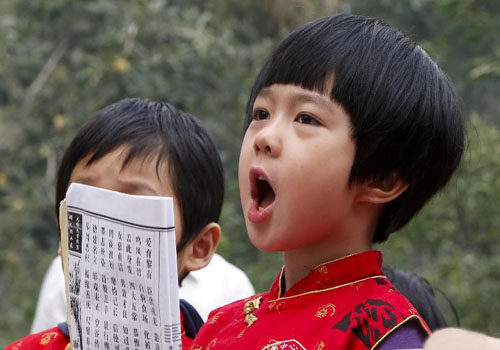 A girl read works reflecting the Confucius thought during the memorial ceremony in Beijing, capital of China.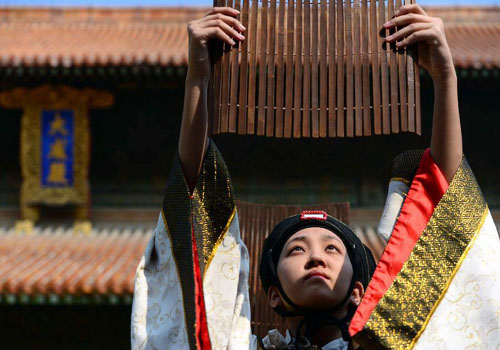 A performer took part in the memorial ceremony at the Confucius Temple in Qufu, east China's Shandong Province.
Qufu is known as the hometown of Confucius.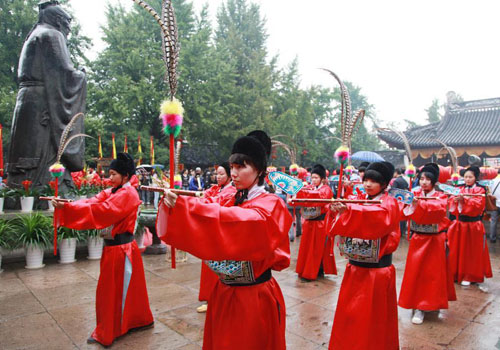 A ceremony is held in Nanjing, capital of east China's Jiangsu Province.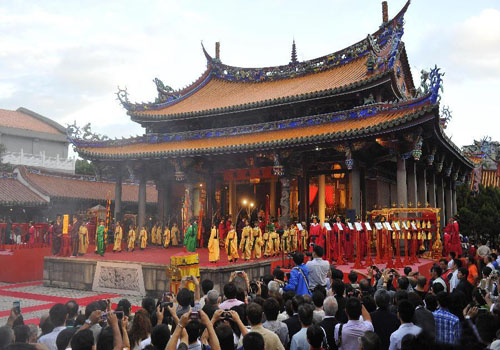 A memorial ceremony is held at the Confucius Temple in Taipei, southeast China's Taiwan.
Recommended China Guide: