Erotic Ethnic Trip to Xishuangbanna, Yunnan
created: 2013-05-08
If there is a particular place worth to remember on earth, it must be the colorful Yunnan. Yunnan, a place of long history and ethnic customs, is famed in the world with its beautiful scenery, rich resources and mystery. It is named by people as "Mystery Land".

Yunnan, owns plentiful famous sceneries, interests and historic cities, will widen the eyes of its visitors. The Spring City Kunming, the ancient city of Dali, the mysterious Shangri-La, and the picturesque Lijiang, will profoundly impress the visitors with its glamorous views on the land of Yunnan.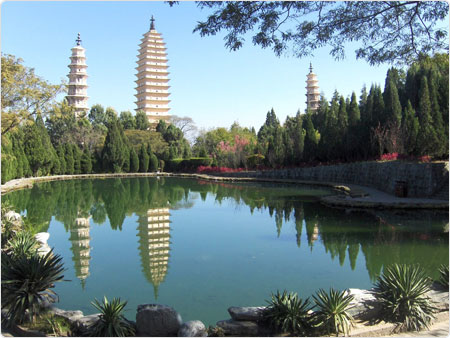 If you want to experience the ethnic customs here as well as see the amazing jungle landscape, Xishuangbanna will be the best advice for you. This city locates in the south of Yunnan, has warm climate and green plants all year round. Plenty varieties of animal and plants can be found here, including some rare, ancient and endangered species which are exclusive in this place. Thus if you travel to Xishuangbanna, you may catch sight of charming peacock or beautiful silver pheasant flying in the woods, or encounter an elephant on the road, or even see antelopes and rabbits running across the forest……all are such amazing and impressive scenes.

The abundant culture of Dai people is another highlighted feature of Xihuangbanna. Take a trip to Xishuangbanna, you will see the characteristic bamboo house of Dai people, the traditional ethnic style dress, and pagodas and temples that can be seen everywhere, all of which form a beautiful landscape in this place. Speaking of Dai culture, we must mention the most important festival of Dai people: the Water-Splashing Festival. The Water-Splashing Festival is the traditional new year of Dai people, usually lasts for 3 to 7 days. During the festival, people will splash clean water on each other, meaning good wishes to other people; the water also means to wash away the bad lucks from last year, and to greet a whole new year with good wishes. If you travel to Yunnan in the middle of April, then you must not miss this magnificent exciting festival. Expect splashing water, the Water-Splashing Festival also has other attractive events, like dragon boat racing and peacock dance.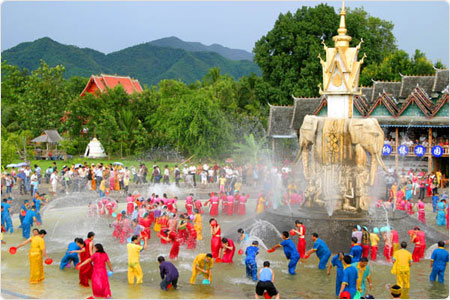 If you want to learn the custom feature of a place, it's better to try the local food and specialty. The delicate bamboo rice, various kinds of fruits and the famous Pu-erh tea are the well-known specialty of Yunnan. Meanwhile Pu-erh is the most famous local product in Xishuangbanna. Pu-erh tea is a kind of fermented loose tea and pressed tea produced with the tea leaves of large-leaf tea trees which are exclusive in Yunnnan. It can be divided into two types, the ripe Pu-erh and raw Pu-erh. Ripe Pu-erh is natural fermented, while raw Pu-erh is manually fermented. Pu-erh tea is very distinctive from other teas: the longer it is stored, the mature it will be. As time passed by, the aroma, taste and flavor of the Pu-erh tea will bring you better aftertaste.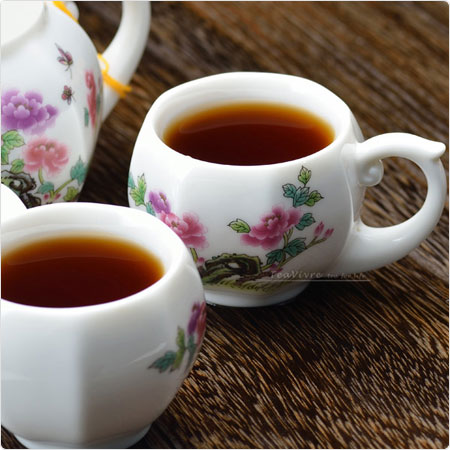 Normally when mention Pu-erh tea, you will be reminded of its weight loss beneficial. Researches prove that Yunnan Pu-erh tea has good benefits for reducing the amount of lipid and cholesterin. Long-term drinking of Pu-erh can not only reduce lipid and cholesterin, but also protect stomach. Besides of Pu-erh, Yunnan has another kind of famous tea, the Yunnan Dian Hong Black Tea. Dian Hong Black tea has strong aroma and mellow flavor. It can be mixed with milk, which can also bring you a good taste.
Take a trip to Yunnan. You will have a satisfied and joyful harvest from the ethnic customs and delicious foods.