A bite of history: Minguo Street in Chongqing
created: 2013-03-01
People' Daily, February 28, 2013

Minguo Street is situated in Liangjiang International Studio City, Southwest China's Chongqing municipality.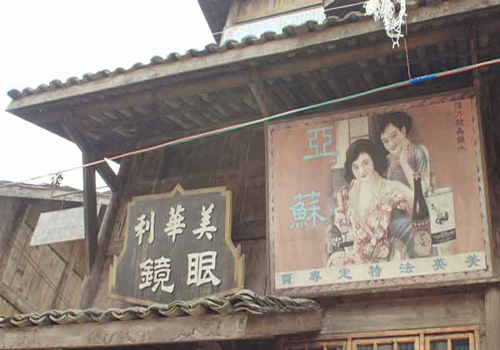 [Photo/People's Daily Online]

On the Mingguo-style pedestrian street, all the shops and buildings are set up and built in unique styles. Tea houses, cafes, cheongsam shops, book bar and Minguo-style pubs tell visitors the history of the Minguo era (Minguo era started from the downfall of the Qing dynasty in 1912 to the establishement of People's Republic of China in 1949).

The largest folk photographic equipment museum of China also settles in the Minguo Street. It provides information technology services for fans of high-end classic camera in west China and the whole country.

A hot pot museum also lies in the Street. It was constructed with the help of Chongqing's famous hot pot brands. Tourists could enjoy a hot pot in the Street and have a taste of the history Chongqing hot pot.

Recommended China Guide: