Xi'an the most popular city for snacks
created: 2013-02-25
CRI, February 22, 2013

Dianping.com, one of China's largest consumer review websites, released a report recently on the popularity of snack restaurants among its users, the results of which showed that snack restaurants in Xi'an have the highest number of page views compared with other restaurants from 23 other major cities of China.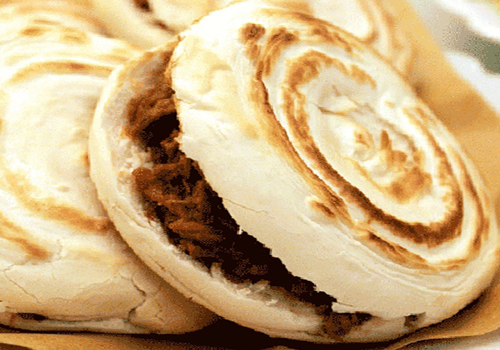 (Marinated meat in a baked bun, the most famous street snack in Xi'an.)

The report also includes data detailing the average amount of money people spend at different kinds of restaurants. For example, it usually costs one Xi'an local 60 yuan for one formal meal and 20 yuan for snacks. Among the most popular restaurants within the report, about 50% are buffet restaurants.

In addition to research on food reviews, the report also provides data related to the popularity of tourist sites. According to the report, Xi'an was the city with the most research requests on historical travel destinations.

Recommended China Guide: