Nanning Transportation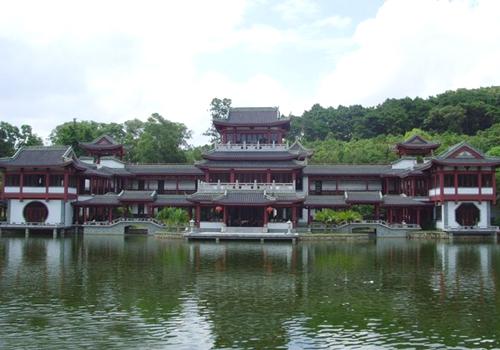 Nanning is a city along the coast, the river, and the borders, thus enjoying convenient transportation conditions.
By Air
Nanning Wuyu Airport, 32 kilometers (about 40 minutes driving) from downtown city, opens flights to major domestic cities, as well as to Hong Kong, and overseas cities like Hanoi and Bangkok.
Shuttle buses transfer travelers to and from the airport are available at civil aviation ticket office near the Nanning Train Station, and the buses depart according to the flight schedule. Besides, public bus No.301 is specially opened to and from the airport, and some hotels also have shuttle buses to the airport. If take a taxi, it costs about CNY100 from the downtown area to the airport.
By Rail
Nanning Train Station is located in the downtown area on the Zhonghua Road. Connecting with many national trunk lines, trains depart from Nanning can reach Zhanjiang, Guangzhou to the east, get to Qinzhou, Fangcheng, Beihai to the south and even to Hanoi (the capital of Vietnam) to the southwest. It has daily service to Beijing, Shanghai, Shenzhen, Chengdu, Changsha, and other major domestic cities. Moreover, as an important transfer station in Guangxi, it has inter-city trains to Qinzhou, Beihai, Guilin, Baise, etc.
By Road
Nanning is only 204 km, 104 km, and 172 km away respectively from Beihai, Qinzhou, and Fangchenggang, and it is a little bit more than 180 km from the Sino-Vietnamese border. The city has 6 long-distance coach stations, the service time of all are generally from 06:00 to 23:00, opening about 371 coach lines in total to 57 cities and towns inside and outside the province. Of the 6 stations, Langdong Station is the largest as well as the major one which is located on No. 186 Minzu Avenue.
City Transportation
Public Bus- Nanning has a developed public transit with 61 bus lines, most of which are self-service ticketing and charge CNY1. Some air-conditioned bus cost CNY2.
Taxi- Most taxies are in red; the price generally starts from CNY7 and charges CNY1.2 per kilometer, some Santana taxi charges CNY1.6 per kilometer.
Motorcycle- in Nanning, tricycle is seldom seen in the streets, while it is a city hving the most motorcycles in the country and is known as "a city of motorcycle". The motorcycle taxi, thought not recommended, charges lower than normal taxi.