Macao Weather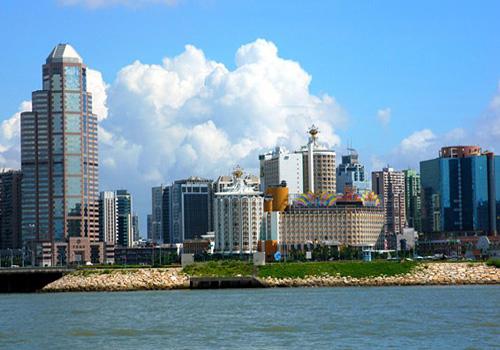 Macao falls within subtropical climate with some features of temperate climate. It has a moderate weather throughout the year, and the annual average temperature is 20 Celsius degree.
It is humid and rainy in spring and summer. The summer lasts long from May to October, which is also the typhoon season in Macao. During the time, a wind ball revealing the wind scale is hanging obviously; when it reaches the No.8 wind, the flights and ships to and from Hong Kong will stop open, and Taipa Bridge and Coloane-Taipa highroad will also close temporarily. Though hot and wet with heavy weather in summer, such as rainstorm, twister, tropical cyclone, it is the best season for swimming and walking in the waves.
Autumn, from October to December, is the best time for travel in Macao as the weather is stably fine, cool, and comfortable though it lasts not long. January and February are the winter of Macao. The temperature may falls lower than 10 Celsius degree; it is cold and dry with little rain. However, compared with the frozen and snow-covered land in north China, the winter of Macao is warm enough.