Tap Seac Gallery

More Photos

Chinese name: 塔石藝文館 (Tashi Yiwen Guan)
Location: No.95 Avenida do Conselheiro Ferreira de Almeida, Macau, China.
Ticket: free
Opening time: 10:00-19:00.
How to get to Tap Seac Gallery: Take bus No.2, 2(short-distance), 5, 7, 7 (short-distance), 9, 9A, 28C, 8, or 8A.

Brief introduction to Tap Seac Gallery


Located in on the corner of Tap Seac Square of Macau, Tap Seac Gallery used to be Institute of Contemporary Arts managed by Fundacao Oriente before it becomes an exhibition hotspot for Macau Bureau of Culture holding visual arts exhibitions, seminars, and other cultural activities. It was opened in 2003 and now governed by Macau Bureau of Culture.
Tap Seac Gallery is an independent two-storey building. The architecture itself is rated as one of legal historic buildings in Macau, so do its neighboring buildings such as Arquivo Histrico de Macau. First built in 1920s, Tap Seac Gallery demonstrates the charm of a neo-classical European architecture with wooden shutters, shell-like window frames, arched gate, and red-brick walls. Covering an area of 400 square meters, Tap Seac Gallery has two parts linked by a staircase and an atria. The front part serves as a place of exhibition; the back one is used for exhibitions, seminars, lectures and more. Countless paintings are displayed on walls. The venue is equipped with computer facilities so that the public can query art and culture information. Two old water wells can be seen in the building.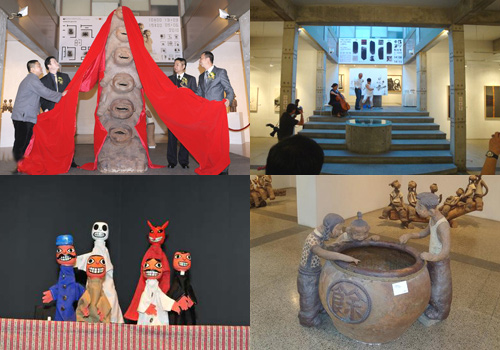 Tap Seac Gallery serves as a platform for displaying contemporary arts. Macau Bureau of Culture hosts various kinds of exhibition activities there. Visitors can not only enjoy the charm of this ancient building but also appreciate Macau modern arts.
Quick Questions
Our team is waiting for your questions. Please feel free to ask us any questions you might have about our China package tours, Chinese culture, or the sites available. We will gladly help you with any special needs you might have and all questions, like our trip designing is completely free of charge.