Mandarin's House

More Photos

Chinese name: 鄭家大屋
Location: No.10 Travessa de Antonio da Silva, Largo do Lilau, southern Macau Peninsular, Macau, China.
Opening time: 10:00-18:00 (last entry at 17:30, closed on Wednesday and Thursday)
Admission fee: free
How to get there: By Bus 1, 1A, 2, 5, 6, 7, 9, 10, 10A, 11, 18, 21, 21A, 28B, 34.


Brief introduction to Mandarin's House


The Mandarin's House, located by the side of Lilau Square (Largo do Lilau), was the residence of Zheng Guanying (1842-1921), a great man of letters, reformist, and patriotic merchant in modern China. It was in Macau, at this courtyard-style mansion, that Zheng Guanying was inspired to write his masterpiece Words of Warning in Times of Prosperity which prompted widespread social response and had great influence on generations of great men including Sun Yat-sen and Chairman Mao. Its entry into the UNESCO's World Heritage Lists as a part of Historic Center of Macau in 2005 brought the world's attention to it. Mandarin's House covers an area of 3,997 square meters and extends over 120 meters. The moon gate, the quarter of auxiliary buildings (for servants), a gatehouse and the master's quarter consisting of two parallel quadrangle-style buildings are lined one by one along the way to A-Ma Temple, linked by corridors and courtyards.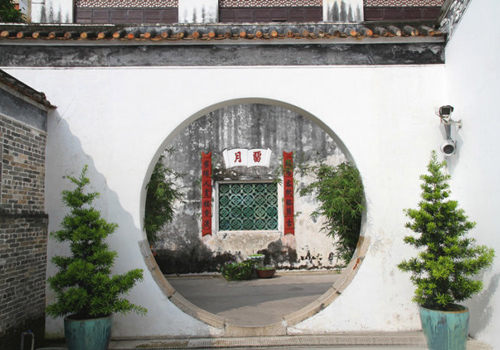 Although its architectural style is akin to that frequently found in Lingnan area (the area covers the Guangdong, Guangxi, Hunan and Jiangxi provinces of modern China), it also has some differences from traditional Chinese dwelling house, especially evident in the main hall surprisingly on the second floor. Traditional Chinese architectural elements are shown in its quadrangle-style layout, grey brick walls, sedan way (a long corridor for visitors getting off palanquins in the ancient times), upturned ridges on the roof, the recessed gateways that give little hints to the inward environment, and eaves dressed with traditional Chinese paintings; while western elements are hidden in its Tuscan columns, false ceilings, western-style windows, plastered external walls, etc.
History of Mandarin's House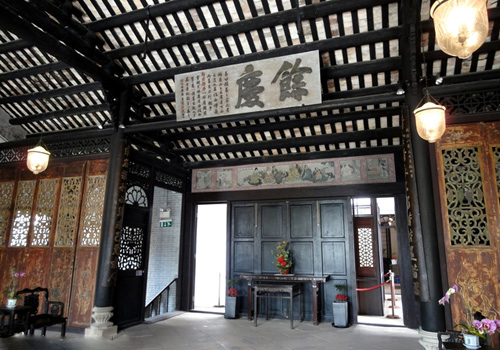 The Mandarin's House was built in1869 by Zheng Guanyin and his father Zheng Wenrui. Sun Yat-sen, the famous forerunner of modern democratic revolution often discussed current politic with Zheng Guanyin when he did study in Hong Kong Western Medicine College. In 1894, Zheng Guanyin finished his masterpiece at his mansion and came up with the idea of "get rich and save the nation". Approximately in 1950s, the Mandarin's house was filled with renters and at one time accommodated some 300 people. Then in 1990, the property was purchased by some businessmen from the hands of descendents of Zheng Guanying. Many historic relics were stolen or tumble-down.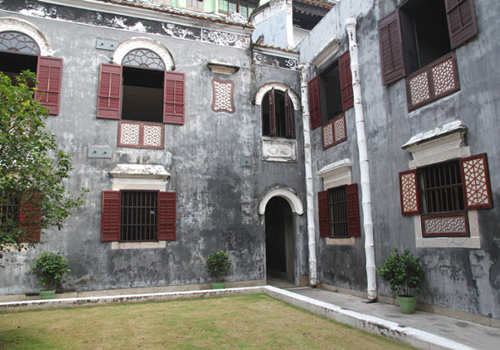 And because of long-time disrepair, the house was mostly damaged. Fortunately, in 2001, the Macau government successfully took over the property through bartering and started maintenance works on it in 2002. In 2005, the Mandarin's House was inscribed as a World Heritage Site. After an eight-year renovation, it opened to the public in 2010 as one of two 19th-century Chinese-style residence in Macau.


Quick Questions
Our team is waiting for your questions. Please feel free to ask us any questions you might have about our China package tours, Chinese culture, or the sites available. We will gladly help you with any special needs you might have and all questions, like our trip designing is completely free of charge.