Macau Science Center

More Photos

Chinese name: 澳門科學館
Location: Avenida Dr. Sun Yat-Sen, Macau Science Center, southeast of Macau Peninsular, Macau, China.
Opening time: 10:00-18:00 (closed on Thursday)
Ticket:
-Standard ticket: MOP25 for Exhibition Center; MOP50 for 2D Omnimax and MOP65 for 3D Omnimax in the Planetarium
-For people under 11 or above 65 years old, the disabled and a caregiver: MOP15 for Exhibition Center, MOP20 for 2D Omnimax and MOP30 for 3D Omnimax in the Planetarium.
How to get there: Bus routes towards Kun Iam Ecumenical Centre including 3A, 8, 10A and 12 will bring you to Macau Science Center


Brief introduction to Macau Science Center


Macau Science Center is the only science-themed museum in Macau. Its main task is to promote science popularization and education among adolescents and provide a pleasant platform for science education, exhibition and convention. Inaugurated in 2009 by Chinese President Hu Jintao, the Macau Science Center is designed by the Pei Partnership Architects' Sandi Pei, the son of renowned Chinese-American architect IM Pei. Macau Science Center is now a landmark of Macau, since it extremely close to the Macau Cultural Center and Fisherman's Wharf. Macau Science Center covers a floor space of 22,850 square meters and construction acreage of 32,245 square meters. The main structure is a combination of tilted conoid, hemispheroid and a diamond pedestal. The outside wall is dressed with silvery aluminized steel sheets and glass curtain. The glass curtain collects natural lighting for the interior, showing scientific and environmental design concept. Macau Science Center consists of Exhibition Center (the main building), Planetarium, Convention Center, podium buildings and an outdoor handrail. Macau Science Center boasts today's cutting-edge technology equipments, such as the highest resolution 3D planetarium in the Space Theatre of the Planetarium.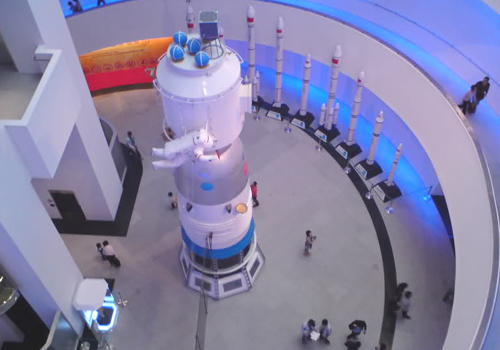 ---Exhibition Center

Exhibition Center is the focus of Macau Science Center. It has inclined conical facade and a beveled cylindrical top. The exhibition center is six-storey tall including the underground floor. From the first floor to the third floor are 14 exhibition halls. The fourth and fifth floors are the scenic pavilion and scenic deck. The exhibition halls has gallries themed science for children, technology, environment and lifestyle, and a special exhibition of Macau Light Rapid Transit. In addition, there are coffee shops and boutiques inside the building.


---Convention Center


The Convention Center has a diamond pedestal. It contains one multifunctional hall and four smaller conference rooms. The convention center is available for show,concert, seminar, banquet, exhibition.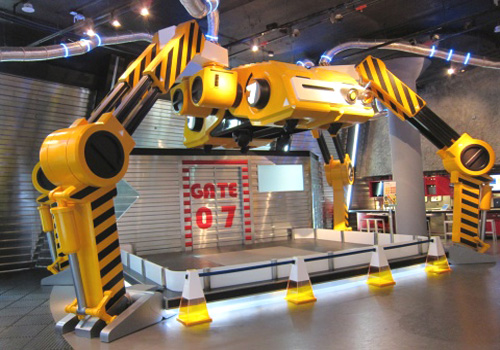 ---Planetarium


The Planetarium boasts the highest resolution 3D planetarium in the world according to the Guinness World Records. The main structure is a cylinder in a diameter of 19.35 meters (63 feet) and a dome. The first floor is a machine room. The second floor is a multifunctional theatre with most advanced projectors. The tilted semi-dome screen and high resolution 3D digital projectors ensure the amazing projection effects. There are totally 127 seats and 4 wheelchair spaces with interactive buttons. Visitors can use headphones to choose narrations of Mandarin (Putonghua), Portuguese and English. The theater presents both short-term and permanent film shows.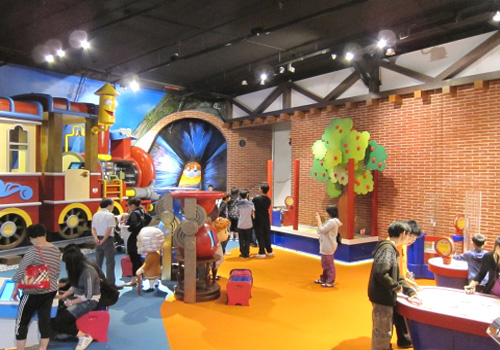 ---Annex building


The annex building is composed of shops, coffee houses, ticket office, offices, and so on. It is linked with other buildings by the outdoor handrail.


Quick Questions
Our team is waiting for your questions. Please feel free to ask us any questions you might have about our China package tours, Chinese culture, or the sites available. We will gladly help you with any special needs you might have and all questions, like our trip designing is completely free of charge.