Historic Center of Macao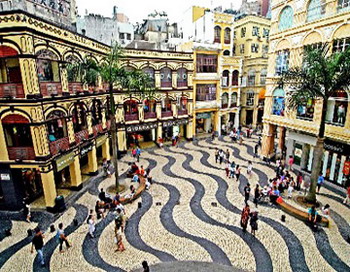 More Photos

Chinese name: 澳門歷史城區
Location: in Macau Peninsular, Macau, China
How to get there:
-Tourists can first take bus No. 10,10A, 11, 21A, 2, 3, 3A, 4, 5, 6, 7, 8A, 26A, 33 to Avenida de Almeida Riberio,the main thoroughfare of Macau Peninsular. Most of attractions are within walking distance.
Main attractions: A-Ma Temple, Mount Fortress, Cathedral, St. Lawrence's Church, Ruins of St. Paul, Macau Museum, Senado Square Dom Pedro V Theatre and so forth.
Introduction to the Historic Centre of Macau
Historic Center of Macau is made up of twenty-two architectures in Macau peninsular and its nearby eight squares. In the year of 1995, it was listed as the thirty-one World Cultural Heritage site in China. Historic Center of Macau is the largest, most ancient, and well-preserved architectural complex within China, which best displays the western and eastern culture to the full. Not only the most ancient sites or church, protestant cemetery, mount fortress complex are in site, but also the first western theatre, the first western university in Far East, and the first modern lighthouse can be discovered by yourself. As the first enclave of European countries in East Asia, Macau has witnessed more than four-hundred-year history of the communication and coexistence between Chinese culture and western culture. Due to its profound interaction, most of the architectures in the Historic Center of Macau are perfect combination of Chinese and western elements. What is worth mentioning is that most of them remain intact or function as they did before.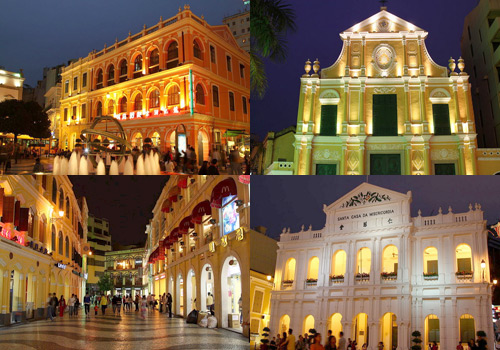 Just as the UNESCO said, "with its historic street, residential, religious and public Portuguese and Chinese buildings, the Historic Centre of Macao provides a unique testimony to the meeting of aesthetic, cultural, architectural and technological influences from East and West," and "...it bears witness to one of the earliest and longest-lasting encounters between China and the West, based on the vibrancy of international trade." , Historic Centre of Macao is surely the first stop of for the modern western architecture entering China, as well as the most important and the earliest place having contact with western implements and culture.
Sites included in the Historic Centre of Macau
Architectures: A-Ma Temple, Cathedral, Moorish Barracks, Lou Kau Mansion, Mandarin's House, St. Dominic's Church, St. Lawrence's Church, Ruins of St. Paul, Na Tcha Temple, St. Joseph's Seminary and Church, the Section of Old City Walls, Dom Pedro V Theatre, Mount Fortress, Sir Robert Ho Tung Library, St. Anthony's Church, St. Augustine's Church, Casa Garden, the Protestant Cemetery, Leal Senado, Guia Fortress, Sam Kai Vui Kun, Holy House of Mercy.
Squares: Barra Square, Lilau Square, St. Augustine's Square, Senado Square, Cathedral Square, St. Dominic's Square, Company of Jesus Square and Camoes Square.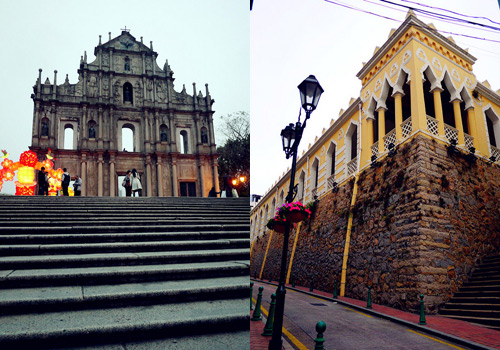 Value of the Historic Centre of Macau
During the past four hundred plus years, both Chinese and Portuguese people in the Historic Centre of Macau had together created different communities, which not only displayed the features of Chinese and western architectures, but also represented the blend and respect toward each other's religion, culture, even habits and customs. As a matter of fact, what is the most valuable of the Historic Centre of Macau are the gentleness, unsophistication, and tolerance of the both peoples.
Quick Questions
Our team is waiting for your questions. Please feel free to ask us any questions you might have about our China package tours, Chinese culture, or the sites available. We will gladly help you with any special needs you might have and all questions, like our trip designing is completely free of charge.