Barrier Gate

More Photos
Chinese name: 關閘
Location: on Guanzha (Barrier Gate) Road, near the Macau border checkpoint with Mainland China in the northern end of the Macau Peninsula.
Ticket: free.
Opening time for visit: all day long.
Opening time for exit and entry inspection: 07:00 – 00:00
Recommended time for a visit: 1-2 hours.
How to get there: take public buses No.2, 3A, 5, 9, 9A, 10, 10B, 17, 18, 25, 28C, 30, 34, or AP1,

A brief introduction to Barrier Gate of Macau

Barrier Gate of Macau, or Portas do Cerco in Portuguese, is a triumphal arch style gate built in 1871 by Portuguese, which now is located just near the Macau Special Administrative Region's border checkpoint with Zhuhai City of Mainland China in the northern end of the Macau Peninsula. It connects the Gongbei Port with easily several minutes' walking distance. The hundred years old Barrier Gate becomes a popular attraction for its special historical meaning.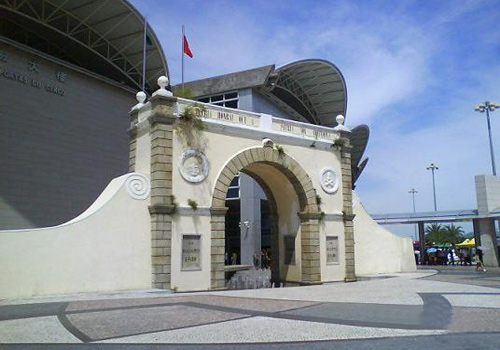 A brief history of the Barrier Gate

The original barrier gate was a traditional Chinese city gate guarded by officers and soldiers located in the central section of Guanzha Road, built in 1574 by Xiangshan County (the former name of Zhuhai City) in Ming Dynasty (1368-1644). In Qing Dynasty (1644-1911) in 1673, the government repaired the city gate and built out extra offices. In 1849 when Portuguese occupied the northward area of the city gate, they built road leading to the gate, that is today's Guanzha Road, and had a new Barrier Gate build in 1871, the triumphal arch style gate, and had the Chinese gate dismantled in 1874.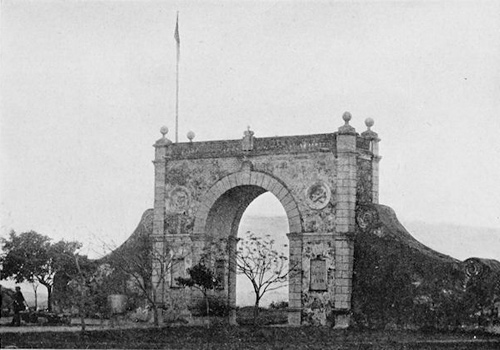 The Portuguese Macau government (1847-1999) decided to recover the frontier inspection in the border gate area in 1993 and built out a border building. Later, the Chinese Macau government reconstructed the new border building, which covers 38,000 square meters and equipped with 71 exit and entry walkways and 22 vehicular accesses, a square and an underground passenger transport station, and officially opened on January 15, 2004.

Quick Questions
Our team is waiting for your questions. Please feel free to ask us any questions you might have about our China package tours, Chinese culture, or the sites available. We will gladly help you with any special needs you might have and all questions, like our trip designing is completely free of charge.