Luoyang Transportation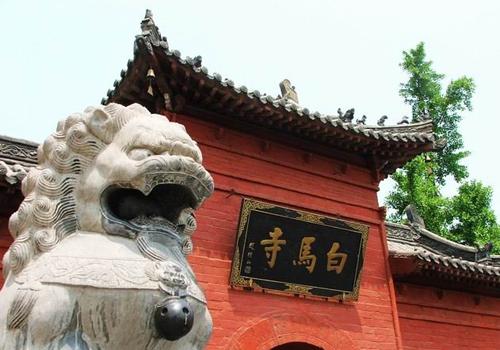 By air
Luoyang Airport is located on the Mangshan Mountain, 10 km north suburb of city proper. The airport has opened flights to domestic cities Beijing, Shanghai, Guangzhou, Shenzhen, Chengdu, Chongqing, Hangzhou, Hong Kong and irregular charter flights to Nagoya, Okayama, and the Ryukyu Islands. A taxi from airport to downtown should cost some CNY20. Bus No.83 will bring you to city proper.
By train


Longhai Railway (Lianyungang-Lanzhou) and Jiaoliu Railway (Jiaozuo-Liuzhou) meet at Luoyang, which has two railway stations. Most trains will stop at Luoyang Railway Station, which is located in the Daonan Xilu on the north side of Luoyang city proper. No. 2, 5, 6, 10, 11, 48, 50, 51, 66, and 81 pass by it. Located in the Longmen Town in Luolong District, 2.5 km from Luoyang City Hall, Luoyang Longmen Station is the largest way station along Zhenxi High-speed Rail. Bus No. 28, 33, 49, 67, 71 will bring you to famous scenic spots such as Longmen Grottoes, National Peony Garden.

By long-distance bus


Currently, Luoyang has a highway network of Zhenzhou-Kaifeng Expressway, Luoyang-Tongguan Expressway, National Road 207, 310 and so forth.


---Luoyang Bus Station


Located 200 meters east of Luoyang Railway Station, Luoyang Bus Station has regular buses to cities of the Hubei Province, major cities of other provinces, in addition, tourist buses to White Cloud Mountain.


---Jinyuan Bus station


Located on the west of Luoyang Railway Station, Jinyuan Bus Station operates shuttle buses to nearby towns and scenic spots such as Shaolin Temple, Cockcomb Cave and so forth.


---Guanlin Bus Station


Located on the north side of Linghao Road, Guanlin Bus Station operates buses to nearby counties and some tourist spots such as Xiaolangdi Dam, Yuntai Mountain.


City transportation


---by public bus


There are many tourist public buses in front of Luoyang Railway Station running from 07:00am with ticket price of CNY1 or 2.


1. to Baima Temple: No.65, 58, 87.


2. to Longmen Grottoes: No.53, 60, 67, 81.


3. to Wangcheng Park: No. 9, 10, 11, 15, 19, 32, 40, 50, 59, 101, 102, 103.


4. to Luoyang Peony Garden: No.51.


---By taxi


Taxi fare in Luoyang is charged CNY6 within 3 km and CNY1 for each additional 1 km (CNY1 per kilometer).