Ganden Monastery

More Photos

Chinese name: 甘丹寺 (Gandan Si)
Location: on Wangbur Mountain, Tagtse County, Lhasa City, Tibet Autonomous Region.
Entrance fee: 45 Yuan
How to get there: The way for foreign travelers to enter Tibet is booking a Tibet tour or a China tour containing Tibet with a Chinese travel agent in advance.
Introduction to Gandan Monastery
Also named "Ganden" or "Gandain", the Gandan Monastery located 57 km northeast of Lhasa sits at an altitude of 3800 meters on the southern bank of Lhasa River. In Tibetan, "Gandan" is a "purified world" that Maitreya Buddha creates. Therefore, Tsongkhapa's body was placed in a pagoda of Gandan Monastery after his death in 1419 and Gandan Tripas (Tsongkhapa's successors) have been living at this monastery. To this day, there are more than 90 pagodas of Gandan Tripas preserved at Gandan Monastery.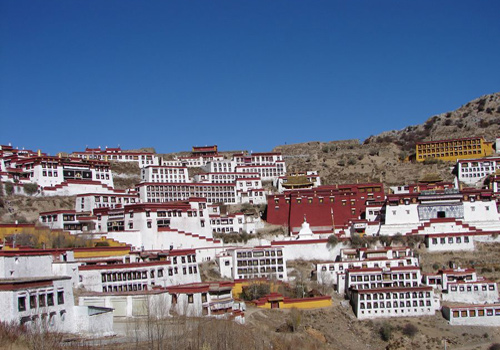 It was the first Gelugpa monastery founded by Tsongkhapa (founder of Gelugpa) in 1409, which makes it the ancestor of Gelugpa and one of "the three great monasteries of Lhasa" (with Sera Monastery and Drepung Monastery), and was titled "Monastery of Longevity" by Emperor Yongzheng (1678-1735) of Qing Dynasty (1644-1911).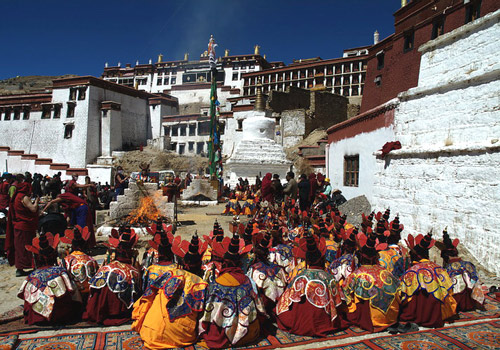 The monastery was once extremely grand with nearly 4000 monks at its most prosperous days, but fortunately suffered from severe destroy between 1960s and 1970s. Most of current buildings of the monastery were rebuilt and some of its historic relics including a suit of armor inlaid with jewel and 24 Thangka embroideries are well kept there. The 24 pieces are themed on the Sixteen Arhats and Four Heavenly Kings in Buddhism and are displayed for three weeks annually, which is known as "Embroidered Thangka Festival of Gandan".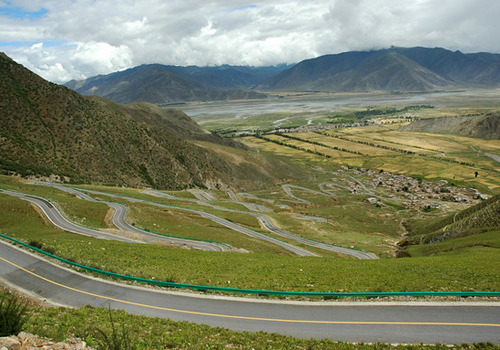 Main Structure of Gandan Monastery
Under national protection, Gandan Monastery is an architectural complex comprising more than 500 structures.
Tsochen (in Tibetan), or Great Assembly Hall, is the core of the whole monastery. Behind the hall is the Yangbajian Heavenly Hall, at the back of which stays a huge stone that are believed to fly from Yangbajian of India, hence the name. What borders upon Yangbajian is the Sidongkang – a hall for emplacing the silver pagodas of Tsongkhapa and Gandan Tripas.
Chiduogang is one of the oldest buildings of Gandan Monastery as well as the room of Tsongkhapa and Gandan Tripas. It was enlarged in 1720 and afterwards was capped with a gold top by Kelsang Gyatso, the Seven Dalai Lama.
Xiazi Tratsang and Jiangzi Tratsang, are two Buddhist schools of Gandan Monastery that can hold some 3000 lamas.
In addition, the cave located on the peak of the monastery is the site where Tsongkhapa used to cultivate.
Quick Questions
Our team is waiting for you questions. Please feel free to ask us any questions you might have about our China package tours, Chinese culture, or the sites available. We will gladly help you with any special needs you might have and all questions, like our trip designing is completely free of charge.