Ledu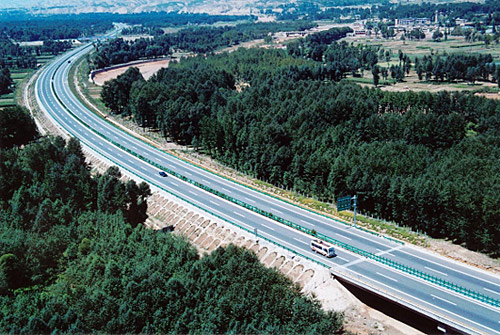 Ledu in brief
Ledu is located on the east of Qinghai Province. Its west connects the downtown area of Xining City. It covers an area of 750 square kilometers. Most of Ledu District are mountainous places in complicated geographical environment. Ledu District has a long history and offers visitor great enjoyment of profound culture. According to the records, about 4000 years ago, people started to live in this area. Agriculture, industry and township enterprises have been the pillar of its economy.
What to see in Ledu District:
Luban Pavilion - it is a very important historic relic of Ledu District. Located 25 kilometers far from the east, it was built on a huge pillar in middle of the Huangshui River. Looking in distance, it is like a beautiful boat in the river.
Qutan Temple - this grand Han-People_style Tibet Buddhism temple was built in a very prosperous place: Luohan Mountain stands in its back; Qutan River lies in the front; it faces the Fenghuang Mountain and has a very good view of the snow mountain.
Liuwan Tombs - it is a tomb group for the people in the very ancient time of China. Liuwan Tombs is also a representative of the Ma Family Kiln culture.
Xilai Temple - It was built in 1606 and located in the Dongguan Street of Ledu District.
Shuixia Stone Buddha - The stone buddha stands between two mountains, which makes it very majestic and special.
You can also find various food or drinks in Ledu District. It is a nice stop during your China tour.