West Hill
(/)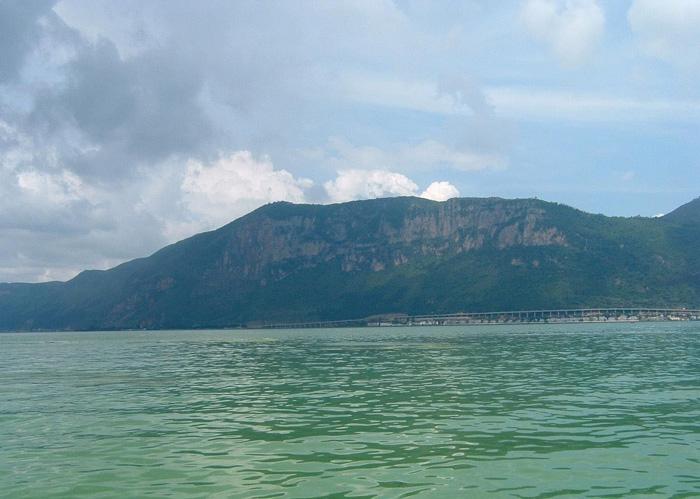 Description: West Hill of Kunming is renowned for its rolling mountains, tranquil forest with towering trees.
Description: Dragon Gate (Longmen) Grotto is the most spectacular and extraordinary part of West Mountain.
Description: West Hill-a sleeping beauty alongside Dian Lake in Kunming
Description: A distant view of Dragon Gate of West hill.
Description: The Haoran Pavilion, West Hill of Kunming
Description: West Hill at sunset
Description: The precipice of West Hill, Kunming
Description: The Taihua Temple in West Hill
Description: The overlook of Kunming City from West Hill