Yunnan Food

Wild Mushroom (野生菌)

Yunnan is the kingdom of wild mushrooms. Of six hundreds edible fungi around the world, three hundreds of them are available in Yunnan province. Owing to the rich amino acid, deliciousness, nutrition, edible fungi are notable as treasure of the Mother Nature. Some world-famous ones include tricholoma matsutake, collybia albuminosa, boletus and so forth.
Steamed Chicken, Yunnan Style (汽锅鸡)

The way of making steamed chicken of Yunnan style is sophisticated in that its ingredients are unique and should be cooked in clay-made steamer. Only in this way can you have the authentic dish. The tender chicken and delicious soup will lead you to endless aftertastes.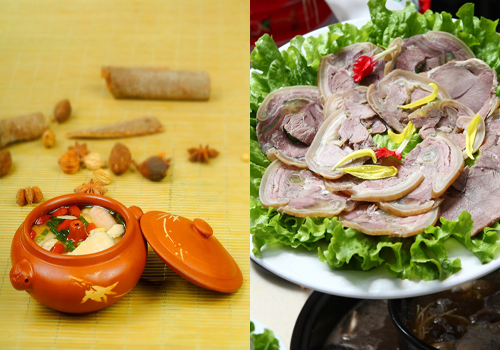 Lijiang Baba (Lijiang Stuffed Bun (丽江粑粑)

Lijiang Baba is a feature of Naxi people. It has two flavors for choice, sweet and salty. Sweet Baba is fond by young people and Salty Baba is popular with elders.
Cross-bridge Rice Noodle (过桥米线)

Yunnan rice noodle, or cross-bridge rice noodle is to Yunnan people what McDonald is to the Americans. It has a history of more than a hundred years, but spread to Kunming only fifty years ago. Locals love it because on one hand, it can be served as either staple or snack; on the other hand, it is tender nutritious and refreshing.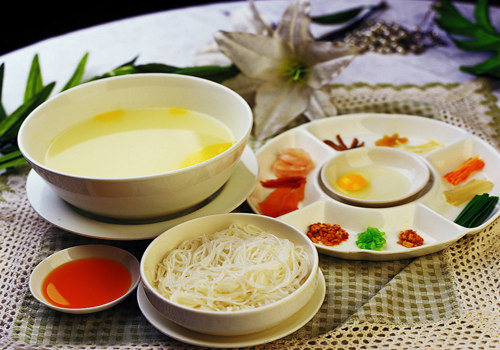 Dengchuan Dairy Fan(邓川乳扇)

With an amazingly flaky and creamy look, Dairy Fan of Dali fines a good sale in Southeast Asia. Dengchuan town of Eryuan County in Dali is known as hometown of cow with lush grass. Dengchuan is rich in dairy products. Dairy Fan is most outstanding of the lot. It a kind of cheese made from milk originally by Bai People. Dairy Fan derives its name from its shape. Dairy Fan can not only taken as a dessert but also cooked into different delicacies.
Three Cups of Tea ( 三道茶)

Local Bai people show their respect to guests by serving them with three cups of tea, which are made up of bitter tea, sweet tea and after-taste tea.
Xuanwei Ham (宣威火腿)

Xuanwei ham, representative of Yunnan ham, is one of the three best hams around China. The excellent quality of Xuanwei ham goes hand in hand with geography and climate of Xuanwei County. Due to its nutrition and unique taste, for quite some time, the ham is well regarded as a valuable gift for friends and relatives.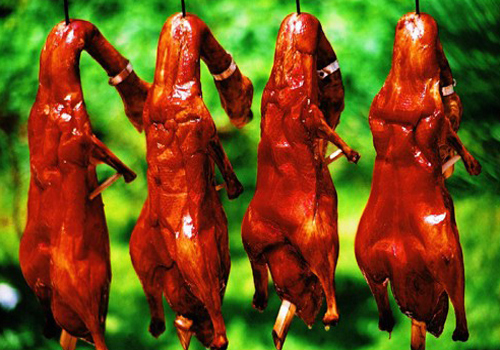 Lijiang Cured Pork Ribs Hot pot (丽江腊排骨火锅)

The main ingredients are the pigs from Naxi family. Usually, the dish is for distinguished visitors, and Naxi people often proudly call it the best hot pot in Lijiang. When the dish is before your eyes, you will begin drooling!
Yiliang Roasted Duck (宜良烤鸭)

Though Beijing roasted duck is more famous than Yiliang roasted duck, the latter is no less popular than the former in Yunnan province. As a traditional dish of Yunnan, Yiliang roasted duck has a history of over 600 years, and now it still enjoys great popularity among the visitors. It tastes crisp at first, then fresh and tender.