Kunming Weather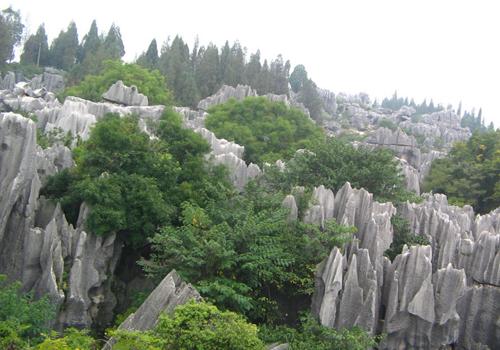 Kunming, the provincial capital of Yunnan province, falls into subtropical plateau monsoon climate. Affected by a warm and wet air current of southwest Indian Ocean, Kunming city has long sunlight and short frost season. Generally speaking, neither summer is hot nor winter is cold. It is so agreeable that you will feel it spring whenever you come here. The temperature throughout the year ranges from 0 to 29℃, the smallest difference in temperature in China, with annual temperature on average reaches 15℃. Therefore, Kunming is always renowned as the Spring City.
The specific climate features are: in spring, it is warm and dry, daily difference in temperature is great; in summer, you can hardly feel the intense heat and a heavy rain or torrential rain often set in; in autumn, it is cool and dry, and the rainfall begins to decrease; in winter, sunshine is so sufficient that you will not feel cold. From May to October, it is rainy season, while other months are dry seasons, counting 15% of the precipitation of the year.
Though visitors can tour around Kunming at any time of the year, the best time is from March to October when the scenery is delightful, when most festivals of Yunnan ethnic minorities are celebrated, and when fruits and flowers are multitudinous. Besides, you can enjoy the spectacular snow mountains in March.