Daming Lake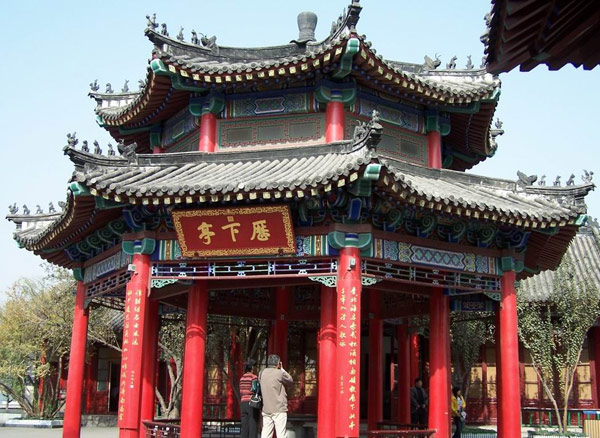 More Photos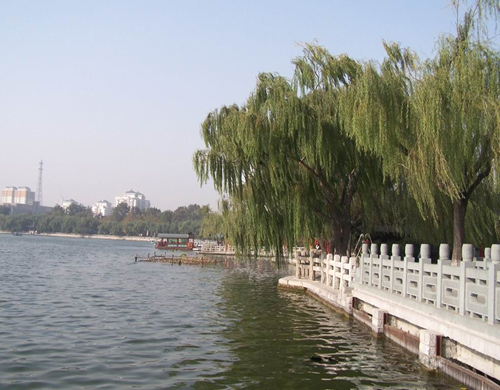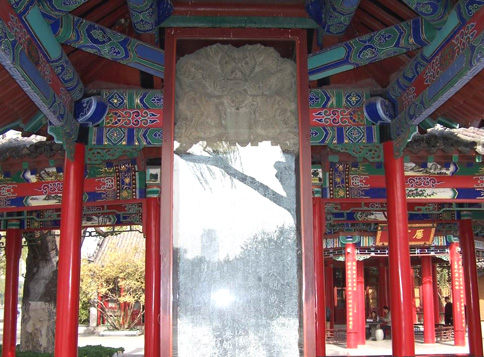 Daming Lake is located in the centre of Jinan City in Shandong Province, in the old northern part of the city located close to Thousand Buddha Mountain and Baotu Spring – they are three of Jinan's largest tourist attractions and border each other. Daming Lake is formed out of the several springs that exist in the Baotu Spring Cultural Park adjacent to the lake. A dyke that was built in the Song Dynasty controls and maintains the level of water that flows into lake, ensuring that it never runs dry. The total park totals eighty-six hectares, with the lake consuming forty-six hectares. In the middle of the lake there is a series of small, man-made islands, the largest of which is beautifully maintained with stunning garden scenery. The banks of the lake are also spectacularly covered in large hundred-year-old weeping willows as well as being dotted with plumes of lotus. With the city of Jinan and the mountains of Shandong as the backdrop this truly is a beautiful way to spend a day in Jinan.
The man-made architecture of this lake-side park are as equally as stunning as the natural scenery. The rich multitude of locations to enjoy while at Daming lake include: Lixia Pavilion, Tiegong Temple, Nanfei Temple and the North-Pole Pagoda, in total there are over thirty different temples and pagodas to enjoy in this culturally diverse park. The park also has several rock carvings penned by some of China's most celebrated poets like the great philosopher Dufu, Daming lake draws an arc through Chinese culture right back to its origins.


The park runs many culturally oriented events every year including cultural temple fairs during the Spring Festival, bonsai flower shows, a showcase of the beautiful lotuses that surround the lake, tours of the culturally significant stone carvings that exist around the park, during the dragon-boat festivals large regattas are help on the lake making it, along with Baotu Spring an exciting and dynamic place to spend your time in Jinan.
Quick Questions
Our team is waiting for your questions. Please feel free to ask us any questions you might have about our China package tours, Chinese culture, or the sites available. We will gladly help you with any special needs you might have and all questions, like our trip designing is completely free of charge.