Baotu Spring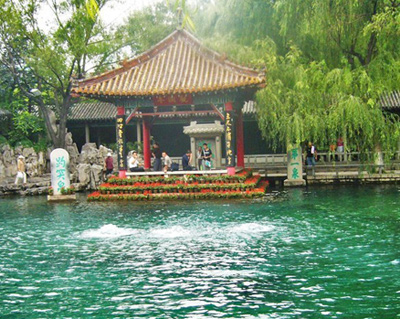 More Photos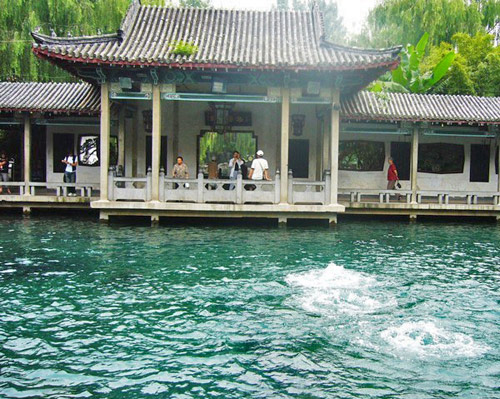 The city of Jinan, which is known as a city of spring for every family to share and for everyone to enjoy, has been bought to fame through its amazing springs. Amongst the seventy-two surrounding springs in this city, Baotu Spring is the crown. Located in the center Jinan, to the south lies Qian Fu Mountain, to the north lies Da Ming Lake, to the east lies Quan Cheng Square, this nice spring in the middle of the bustling city is not only a top distinctive cultural scenic spot but also has become the symbol of the city of Jinan.
The Baotu Spring Cultural Park surrounding the spring hosts the also famous 'Candle and Incense Paradise' which includes an art gallery, operatic shows, and colorful markets. This spring which used to be a small four hectare enclosure in ancient times is now a ten hectare cosmopolitan park rich in culture and complete with an amazing spring.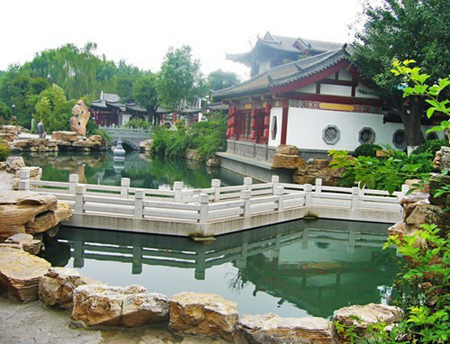 Inside the park there is a rich sense of history and story, there are several ancient and well persevered destinations for to enjoy including the Luoyuan Hall, the Yaoying Temple, the Crane Pavilion, the Pavilion of the Billowing Wind, the Ling Qingzao Memorial Hall, the Deep Blue Garden, the 'Ten Thousand' Bamboo Forest, the White Snow Building and of course the springs themselves many are decorated with intricate stone-carvings from ancient times. This cultural park is particularly well-renown for the celebration of major festivals and is the ideal place to enjoy a unique cultural experience on festival night. Despite many of the buildings being ancient the modern amenities installed in the park are excellent. This is the perfect place to take a walk, enjoy some Chinese tea or just enjoy the tranquility of your surroundings across this cultural parks eighteen scenic area.
Many of China's most famous and noted scholars and officials have hailed and celebrated these beautiful springs, today it is possible for modern tourists in China to enjoy the same tranquility and beauty as was experienced in ancient times right in the center of a thriving urban hub.
Quick Questions
Our team is waiting for your questions. Please feel free to ask us any questions you might have about our China package tours, Chinese culture, or the sites available. We will gladly help you with any special needs you might have and all questions, like our trip designing is completely free of charge.