Songhua River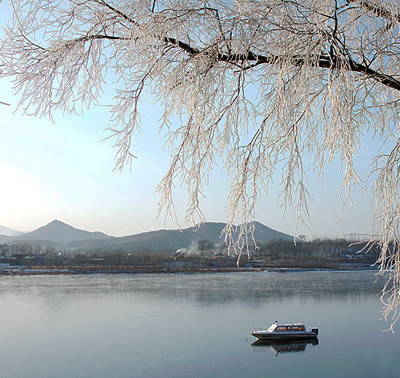 More Photos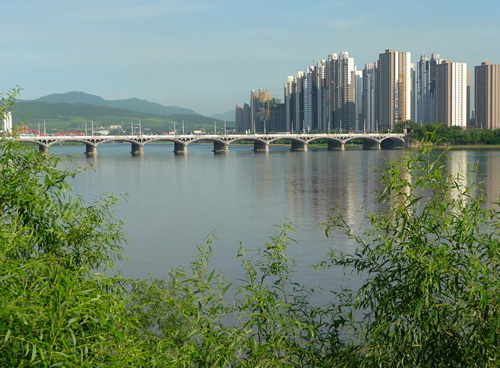 The Songhua River is Heilongjiang River's biggest branch and an aorta of Northeast China. It also has two main branches, one stemming from the Baitou Mountain's Tianchi, and another stemming from the Lesser Khingan Range's Nenjiang River. The Songhua River flows into Heilongjiang River at Tongjiang County. Spanning 1900 kilometers, the Songhua river delta covers an area of 540,000 square kilometers.
The temperature along the Songhua River drops significantly in the winter months, often reaching 30 degrees Celsius below zero, and the river freezes in many sections for up to 5 months of the year. However, the section of the river that is dammed to provide hydroelectric power never freezes, thus providing the people of Heilongjiang Province a constant source of electricity. Steams rise from the surface of the river and freeze on the willow branches and pine leaves, forming strings of ice flowers; this is the famous rime wonder which usually stretches for ten miles.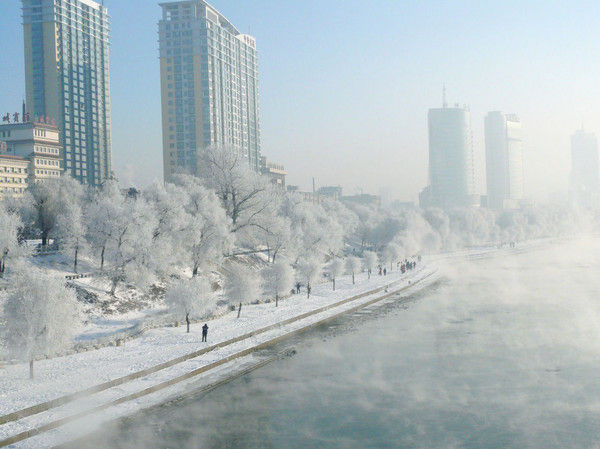 The Songhua River is surrounded by mountains which are covered in thousands of acres of lush virgin forest, these mountains include the Xing'an Range and Changbai Mountain, the mountain ranges around the river constitute China's largest area of unbroken forest. This area is also rich in minerals which gold, coal, iron, copper and nickel or present in large amounts. The area around the river delta is extremely fertile and is a region rich in agriculture producing: apple, sugarbeet, soy, corn, sorghum, fiberflax and cotton, apples are also produced in the region. The region also provides over 40,000,000 kilograms in fish every year making it one of the most important agricultural and mineral extraction regions in China.
Quick Questions
Our team is waiting for your questions. Please feel free to ask us any questions you might have about our China package tours, Chinese culture, or the sites available. We will gladly help you with any special needs you might have and all questions, like our trip designing is completely free of charge.