Sai Kung Penisula and Clear Water Bay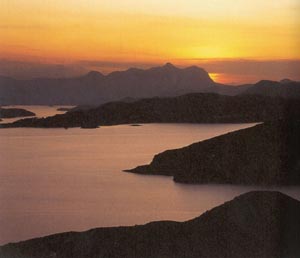 More Photos

Chinese Name: 西貢半島 & 清水灣
Location: In the easternmost of New Territories, Hong Kong.
Ticket: free.
Opening time: all day long.
How to get there:
-Take green minibus No.101M at MTR Hang Hau Station Exit B1 (in Tseung Kwan O, New Territories).
-Take green minibus No.1A or bus No.92 at MTR Choi Hung Station Exit C2 (in Kowloon) to Sai Kung Bus Station.
-Take bus No. 92 or 96R (only on holidays) at MTR Diamond Hill Station (in Kowloon) to Sai Kung Bus Station.
-Take bus No.288 at New Town Plaza Bus Station (in Sai Tin New Town) to Sai Kung Bus Station.

Brief introduction to Sai Kung Peninsula and Clear Water Bay

Sai Kung Peninsula is located in the east of New Territories. Administratively, the south, north and northwest part of Sai Kung Peninsula respectively belongs to Sai Kung District, Tai Po District and Sai Tin District. Most of it falls into a part of Country Park. Famed as "the backyard of Hong Kong", Sai Kung Peninsula is a hot tourist destination for hiking, water sports and eating seafood.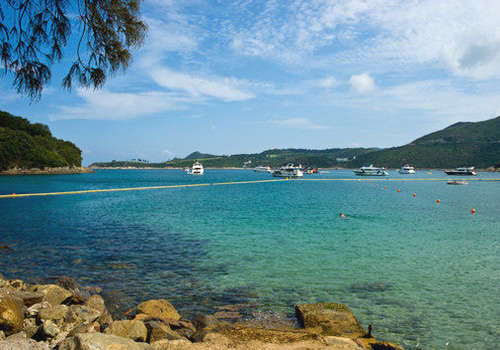 The Clear Water Bay sometimes refers to Clear Water Bay Peninsula in Sai Kung District. However, at the mention of the Clear Water Bay, locals will soon think of the two beaches at Clear Water Bay. Each beach has its distinctive feature. The Clear Water Bay First Beach is darker than the Clear Water Bay Second Beach. Consequently, a multitude of crabs and small fished appear there. Tourist can catch them for barbeque (ovens are available on the beach) and enjoy the gorgeous seascape as well. It is worth mentioning that there is no shop on the First Beach. The Second Beach has limpid seawater and fine sands. It is well equipped with shark nets and food stalls, dressing room and so forth. The Second Beach is also a great place to watch sunrise.


Things to do in Sai Kung Peninsular and Clear Water Bay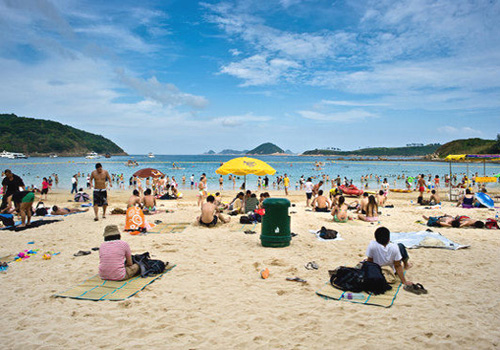 -Swimming, sunbathing and barbequing at the Clear Water Bay


Sai Kung Peninsula is abundant in beaches, of which the two beaches on Clear Water Bay are closest to the city proper. The clear water bay captures blue sky, blue water, fine beaches and is a great place to stay indeed. Beside, tourist can stroll at Clear Water Bay Country Park or climb the second highest peak in Hong Kong - the High Junk Peak.


-Eating seafood in Sai Kung Seafood Street
A narrow and thin street runs through Sai Kung city center and stretches along the coast. The street measures one kilometer with a memorial archway, which is the central landmark of Sai Kong City. Row upon row of seafood restaurants stand densely along the street, which is absolutely a paradise on earth for food buffs, who will have the chance to taste the appetite-boosting seafood, buy seafood in the Sai Kung Pier, where countless fishing boats can be seen, visit distinctive western bars, visit the Tin Hau Temple as well as pay a visit to the widely known Honeymoon Dessert. Chuen Kee Seafood Restaurant is the most popular restaurant in Sai Kung City.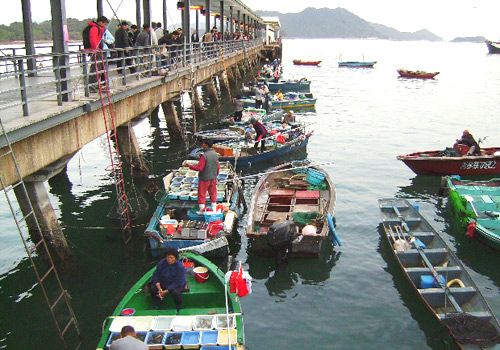 -Hiking and doing water sports

Sai Kung Peninsula is a hot scenic spot for hiking. The Pak Tam Chung in Sai Kung Peninsula is staring point of the 100-kilometer-long "MacLehose Trail", which is the longest hiking trail in Hong Kong. Sai Kung Peninsula is also great place for water sports such as paddle rubber rafts, diving and swimming. Hoi Ha Wan is the most accessible diving place.

-Going to nearby islands by ferryboat

Wong Shek is also a famous scenic spot in the north of Sai Kung Peninsula. Lots of facilities are equipped to suit the needs of hikers. There are ferries at the Wong Shek Pier and Sai Kung Pier to some out-of-the-way islands near the Sai Kung Peninsula. In summer, some people will hire a rubber boats or sampans to an island and spend overnight on it. The most visited islands are as follows: Sharp Island, Park Sha Chou, High Island, Kau Sai Chau, Yim Tin Tsai.
Quick Questions
Our team is waiting for your questions. Please feel free to ask us any questions you might have about our China package tours, Chinese culture, or the sites available. We will gladly help you with any special needs you might have and all questions, like our trip designing is completely free of charge.