Ma On Shan Park

More Photos

Chinese name: 馬鞍山公園
Location: No.12 On Chun Street, town center of Ma On Shan, Sha Tin District, Hong Kong.
Ticket: free
Opening time: 06:30-23:00
How to get to Ma On Shan Park: take metro and get off at the station of Ma On Shan.
Introduction to Ma On Shan Park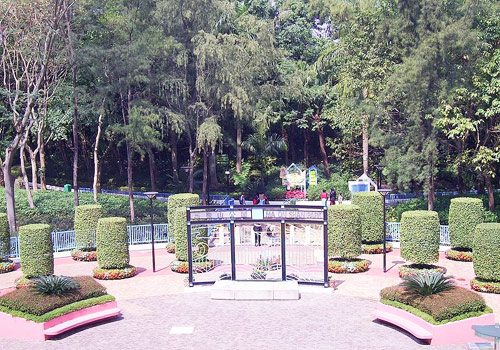 Ma On Shan Park of Hong Kong is a public park in New Territories, which is next to the shopping center of Ma On Shan plaza. Covering a total area of 5.5 hectares, the Ma On Shan Park is one of the major recreational place in Hong Kong, which was opened on August 3, 1998 and managed under the Leisure and Cultural Services Department. Situated on the shorefront of Tolo Harbor, the park of Ma On Shan offers a fine distant natural beauty of the peaks of Pat Sin Leng as well as the fantastic sea view of Tolo Harbor.
The magnificent view from Ma On Shan lies in its nearby peaks and valleys, distant towns and islands, and the expansive, hilly Sai Kung Peninsula rippling eastwards into the South China Sea. The Maclehose Trail runs in towards it from the east, slow and easy at first, providing a chance for views over the sea and islands close by. It dips, becomes a forest path, climbs, and crests a ridge with Ma On Shan standing defiantly ahead. Then, there's a haul to another ridge, where even the Maclehose Trail gives up and turns away.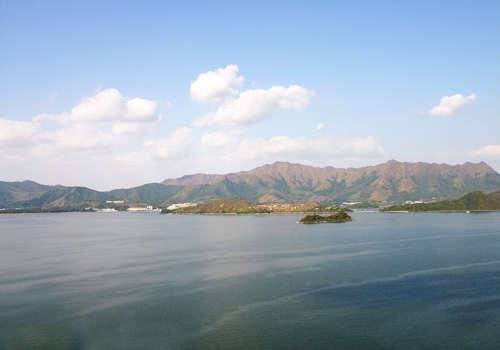 In the park of Ma On Shan, a great variety of planted marvelous flowers and rare herbs are lush and thriving, including blooming azaleas, camellias, adenium, and hydrangeas. The most characterful in Ma On Shan Park is a Ma On Shan Mining History exhibition area, which introduces the mining history in Ma On Shan before its development and the structure of mine crater, as well as displays some specimen of ore and extraction equipments. Other facilities in Ma On Shan Park include a maze-designed garden, a Ocean Square with a sculpture of four vivacious dolphins, a futuramic Children's Playground, a jogging trail for exercise, a pebble walking trail, and a set of fitness equipment for seniors.
Quick Questions
Our team is waiting for your questions. Please feel free to ask us any questions you might have about our China package tours, Chinese culture, or the sites available. We will gladly help you with any special needs you might have and all questions, like our trip designing is completely free of charge.