Hong Kong Park

More Photos

Chinese Name: 香港公園
Location: No.19, Cotton Tree Drive, Central, Hong Kong
Ticket: free
How to get there:
-Take MTR Island Line or Tsuen Wan Line and get off at the Admiralty MTR Station CI exit.
-Take a minibus No 1A, 24A, 24M.
Opening time:
| | |
| --- | --- |
| Park | 06:00-23:00 |
| Sports Centre | 07:00-23:00 |
| Squash centre | 07:00-23:00 |
| Booking office for Sports facilities | 07:00-22:00 |
| Aviary | 09:00-17:00 |
| Conservatory | 09:00-17:00 |
| Park Restaurant | 11:00-22:30 |
| Squash Centre - Light Refreshment Restaurant | 11:00-21:00 |
Introduction to Hong Kong Park

Located on the Cotton Tree Drive in central Hongkong and adjacent to Admiralty MTR Station, Hong Kong Park takes up 8 hectares and holds a cluster of historic buildings, fitness facilities, an aviary, an conservatory and some other places for leisure. Hong Kong Park features an Edward Youde Aviary, which is the largest aviary in Southeast Asia and a great place to see "bird exhibition'', a greenhouse (Forsgate Conservatory) where to see "plant exhibition'', a Central Garden, an Olympic Place for holding activities, and a Taichi Garden. Moreover, there is a Vantage Point for a bird's eye view of the whole park, a Clock Tower which is the landmark of HK Park, a Conservation Corner. Within the park, a sport centre and a squash center were built for sports enthusiasts; a Children's playground was built to suit the needs of children. In a word, the park always has something for you regardless of your age and interest. Another feature of Hong Kong Park is that it creates waterscape such as artificial lakes, waterfalls and fountains. As an oasis surrounded by concrete jungle, Hong Kong Park attracts flocks of people to take their wedding photos in it.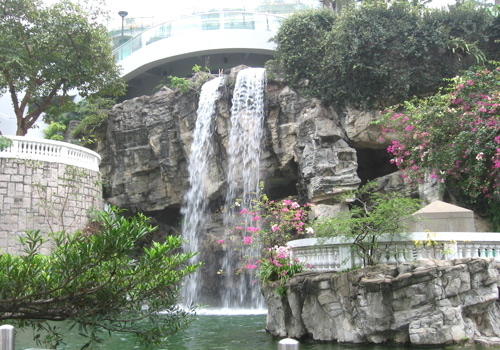 Background of Hong Kong Park


Opened in May 1991, Hong Kong Park was built at the upper half of the former Victoria Barracks Planning Committee. In 1979, the local government made a decision to develop a half of the barracks into a park. The project was carried out at the cost of 398 million HK$. Up to now, there remains a cluster of historic buildings built between 1842 and 1910. remaining relics include Flagstaff House (currently the Flagstaff House Museum of Tea Ware), Rawlinson House (currently the office of HK Park and Cotton Tree Drive Marriage Registry, Wavell House (currently the Education Center) and Cassels Block (currently the Visual Arts center). In the centre of Hong Kong Park, the Forsgate Conservatory and Edward Youde Aviary can be reached easily by walking through the Pacific Place and nearby escalator. People can take in the sights of artificial lakes and waterfalls in the Central Garden which was converted from the former tennis court of the barracks. What's more, most old and valuable trees are well-preserved in Hong Kong Park. Some of them even have been included into the list of "ancient and rare trees''.


Major attractions in Hong Kong Park


Edward Youde Aviary


The Edward Youde Aviary is named after the late Duke Youde and opened in September 1992. Lying in a natural valley at the south corner of Hong Kong Park, it covers an area of 3,000 square meters. It is an imitation of tropical forest. The Edward Youde Aviary features 90 species of birds from Malaysia rain forest. Inside the aviary, an overpass for pedestrians enables people to enjoy the sights of flora and fauna at different height.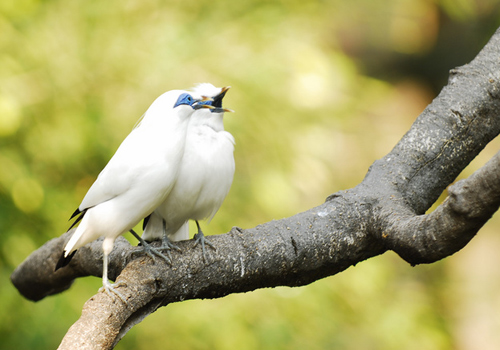 Forsgate Conservatory

The Forsgate Conservatory was named after the late Gerry Forsgate, the former chairmen of Hong Kong Council. It is the largest greenhouse in Southeast Asia. Over 2,000 plants can be found here. It is made up of Display Plant House, Dry Plant House and Humid Plant House. The Display Plant House is used to show "theme plants''. The temperature of Dry Plant House is controlled at 33 Celsius degree at maximum to keep a dry environment. It exhibits plants such as cactuses, carnivorous plant and plants from Australia. Humid Plant House is installed with automatic atomizing system and shows plants introduced from South Africa, Southeast Asia and America.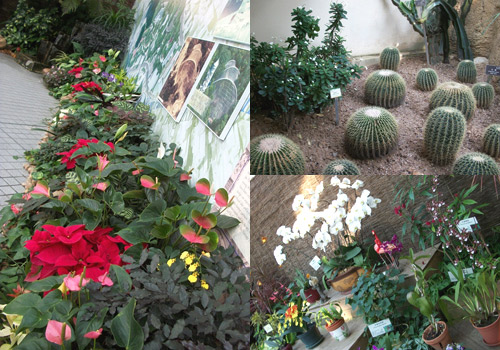 Vantage Point

Vantage Point is a tower standing 30 meters high with 105 stairs. Standing at the top of it, tourist can have a panoramic view of the whole park. Vantage Point is the landmark of Hong Kong Park.


Olympic Square

Olympic square was built for the purpose of holding ceremony. It covers an area of 1,100 square meters and can hold 880 seats. It was originally called Garden Plaza and renamed as Olympic Square in memory of the Derby in 2008 by Count Jacques, the chairman of International Olympic Committee.

Central Garden

The walking path to Central Garden is lined with trees and fountains. Inside the garden, you will be surrounded by green trees and delighted by fountains.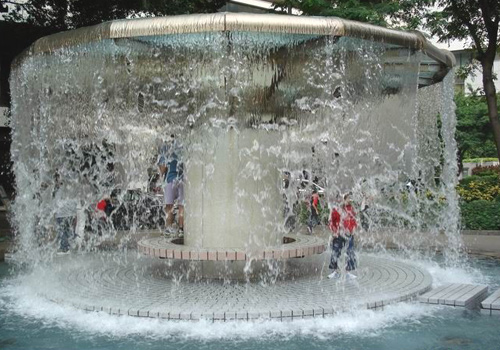 Sport Centre

Air-conditioner is installed inside the gymnasium to create a cozy environment. The facilities includes eight badminton courts, two basket courts, two volleyball courts, a multifunction room, a fitness room, etc.

Squash Centre

It is the largest squash centre in Hong Kong. There are a total of 12 squash courts, including a venue which is framed by grass on three sides and established with a stadium. Annual squash open tournament and many international games are held in Squash Centre. Inside the Squash Centre, there is a light refreshment restaurant.

Conservation Corner

Over two hundred species of butterflies and one hundred species of dragonflies can be found in this Conservation Corner. Running water together with smooth surface of the artificial lake and dense plants forms an ideal habitat for butterfly.
Quick Questions
Our team is waiting for your questions. Please feel free to ask us any questions you might have about our China package tours, Chinese culture, or the sites available. We will gladly help you with any special needs you might have and all questions, like our trip designing is completely free of charge.