Harbin Weather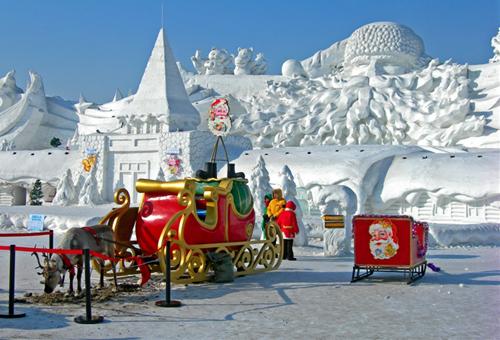 Harbin is a metropolis located in the absolute north of China with the highest latitude and lowest temperature in the country. It belongs to temperate continental monsoon climate with distinct seasons. Winter is cold with a long snow season that often last for over half a year, while summer is cool and short. It rains few; the rain season is in July and August, and the snow season concentrates from November to January. Temperature difference is large in different seasons; the annual average temperature is 3.6℃, of which the coldest month is January with an average temperature of -13.2℃, and the hottest month is July with an average temperature of 22.8 ℃.
The best seasons to travel in Harbin are summer and winter.
In summer, the climate is quite agreeable and the weather is nice and cool that it is definitely an ideal resort to avoid summer heat with great tree shades. As the July and August are also the rain season, it is wise to carry rain gear especially the umbrella when going out. And leep away from mountains as far as possible during the heavy rain days to keep from the harm of mountain flood.
In winter, Harbin is more beautiful than ever with snows. Though the weather is extremely cold, the beauty of the city all covered in ice and snow is worth the sightseeing. The local characteristic ice lantern festival, soft rime and other snow and ice recreational activities add more happiness and joys. The Harbin Ice and Snow Festival happens from the later December to January annually, which is the best time for traveling in the city, but it is also the coldest season; it is necessary to do enough preparations to keep warm as the temperature is often over 10 centigrade under zero in daytime and over 20 centigrade under zero at night, and the temperature in ski resort is even lower.