Siberian Tiger Park / Manchurian Tiger Park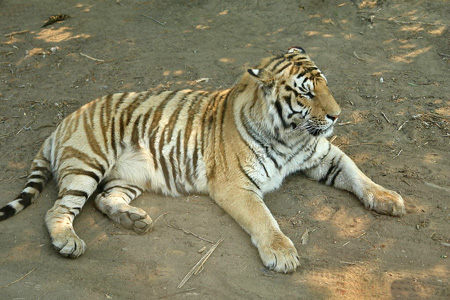 The 1,440,000-square-kilometer Manchurian Tiger Park is located on the banks of the Songhua River, separated from the famous 'Sunny Island' resort only by a river. It currently is the largest wild zoo for Manchurian tigers and one of the first-class national protected animals of China, which was dedicated to the conservation and protection of the endangered Manchurian Tiger.
Built in 1996, the Manchurian Tiger Zoo is divided into three fields, for grown-up tiger section, for young tigers and for popularization of science related to tigers. There are up to 30 grown tigers in the park. And tourists are able to see the tigers clearly by taking the special vehicles. While over 40 young Manchurian Tigers can be viewed in the park; they are extremely cute and people can visit them from the corridors.