Heilongjiang Provincial Museum

More Photos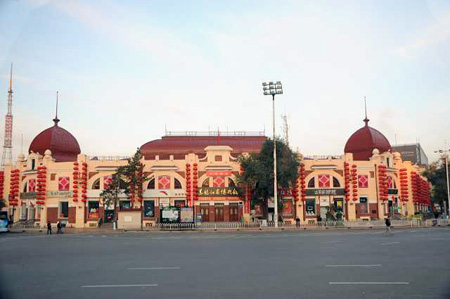 Heilongjiang Provincial Museum is located in the provincial capital Harbin; it was built in 1906 in accordance with classic European architectural design, the museum hold a collection of historical, natural and cultural exhibits.
With a total collection up to 107,000, Heilongjiang Provincial Museum exhibits parietals and shins of ancient humans which can trace back to over 20,000 years ago. The silk fabrics collected in the museum were excavated from king tombs of Qi State, Jin Dynasty (1115-1234). Fossils from prehistoric birds are also exhibited, huge and complete. For those wishing to understand the long history of Heilongjiang, the provincial museum is a great starting point.
Quick Questions
Our team is waiting for your questions. Please feel free to ask us any questions you might have about our China package tours, Chinese culture, or the sites available. We will gladly help you with any special needs you might have and all questions, like our trip designing is completely free of charge.