Erlongshan Ski Resort
Located in the Erlongshan Scenic Reserve, 65 kilometers from Harbin City, the capital of Heilongjiang Province, the Harbin Erlongshan Ski Resort has snow cover for 170 days from the end of November to the end of March. The average temperature during the winter months is 15 degrees centigrade. The resort hosts international freestyle skiing competitions, making is a very popular winter spot with visitors and Chinese. The resort occupies an area of over 780,000 square meters of forested terrain and the views from the lift offers stunning views of the surrounding area. The Erlongshan resort was the home of the 2004 International Ski Federation's World Cup of Freestyle Aerials.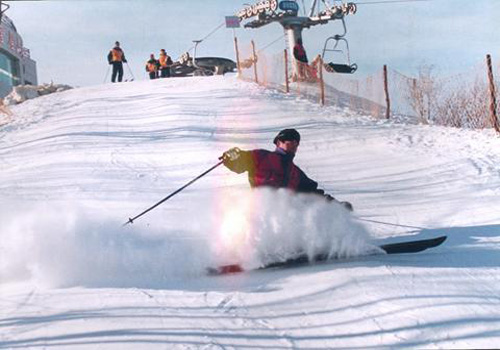 The resort has 2 ski trails for beginners and 6 for intermediate and advanced skiers. The resort has created a child's ski area, the first of its kind in China.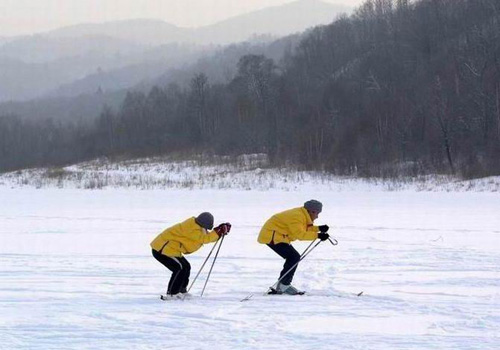 Erlongshan's pristine lake is enclosed by two intermingling mountain ranges. Adjoining is a small island in its hub which brings to mind the image of two dragons eating a pearl, which is what gave the area its name. The combination of pine trees and white snow make the resort an ideal setting for skiing in the winter, and slender willows and sandy shores in the scenic reserve make for superb views during the summer. The resort is open all year long and is a favorite escape from the summer heat with visitors.