Mao'er Mountain of Guilin
(/)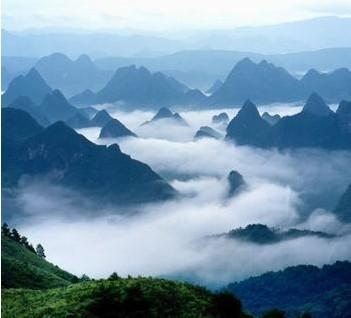 Description: Mao'er Mountain is the first ridge in South China.
Description: The beautiful sunrise of Mao'er Mountain.
Description: If you are lucky, you can enjoy the fantastic cloud sea.
Description: Standing on the top of Mao'er Mountain, enjoy the panoramic view of the area.
Description: As the sun went down, the whole sky became suffused with a red glow.
Description: