Recommended Guilin restaurants

There are roughly five food streets in Guilin, namely, Bingjiang road, Jiefang west road, Putuo road, Gourmet City, Zhishan road. And the most famous food street is around the Bell Tower of Centre Square.
Recommend Guilin restaurants:
Zhengyang Soup City (正阳汤城) – it is located on the No.8 Zhengyang Pedestrian Street. The shop is famous for its soup, attracting customers with its good service and exquisitely made food.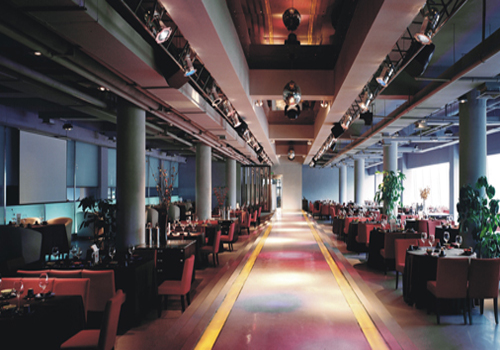 Taste Made Restaurant (味道制造) – it is located on the No.19 Lijiang East Road. As the first theme restaurant advocating new concept of Guilin cuisine, Taste Made Restaurant does not only enjoy graceful atmosphere, but also win the customers with its unique dishes.
New Kowloon Restaurant (新九龙酒家) – located on the No.53 Building, No.18 Yanjiang South Road, Xiangshan district, the restaurant is renowned for its seafood, and any other first-class dishes.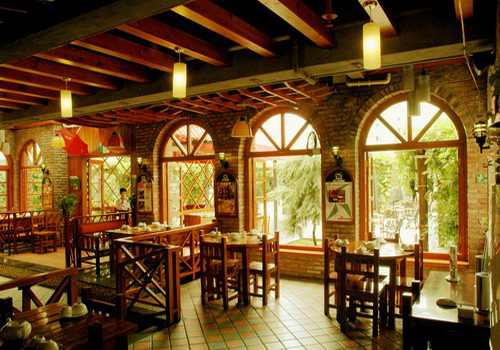 Mc Found (麦香坊) – it is such a popular restaurant mainly selling cooked wheaten food that it is available in many places around Guilin. So far, Mc Found can be found on No.12 Chuanshan East Road, No.7 Xinyi Road, No.3 Canluan Road, No.20 Fuhe Alley, and No.15 Qixing Road.
Left Bund Cafe (左岸餐坊) – located on the No.18 Bingjiang Road, Xiufeng district, the restaurant provides not only customers tasty food, but also a delightful view of the Li River.
Jinlong Zhai Restaurant (金龙寨) – it is a well-reputed restaurant due to its superb food and good service. Now six Jinlong Zhai Restaurants are available in Guilin; they are on the No.57 Jiefang West Road, No.5 Building, Nanxi Park, Chongxin Road, No.8 Wenming Road, No.29 Qixing Road, No.24-8 Zhongshan Central Road, Xiufeng district, and Diecui Road, Yangshuo County.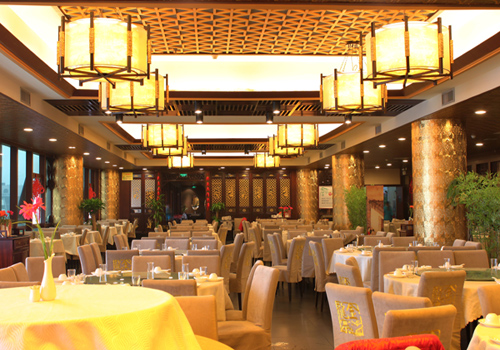 Guilinese Good luck Restaurant (桂林人聚福林美食苑) – it is located on the No.10 Zhengyang Road, Xiufeng district. The restaurant, situated in the bustling downtown, provides extensive buffet to the customers. Having dinner in Guilinese Good luck Restaurant always makes you comfortable.
Chunji Roasted Goose Restaurant (椿记烧鹅) – the restaurant, famous for its appetizing roasted goose, enjoys great popularity among Guilin residents. You can find different food to your taste. Now there are seven in Guilin, they are on No.67-1 Second West Ring Road, No.32-6 Qixing Road, No.2 Zhongshan Central Road, Xiufeng district, No.1 Zhongshan North Road, North Building of Nanxi Square, Chongxin Road, Jinshui Road, Xicheng district, and No.12 Jiangan Road.