The East-West Alley & Xiaoyao Tower

More Photos
Chinese name: Dong Xi Jie he Xiao Yao Lou 东西巷和逍遥楼
Location: located at the center of Guilin city at the front of Jingjiang Palace, and at the cross point of zhenyang Road and Jiefang East Road
Entrance fee: Free
Opening time: whole day
Best time for visit: 9am -11pm
How to get there: If visitor start from Guilin General Bus Station, No.11 and No.14 bus route arrive there and get off at the Bus Stop of Jiefang East Road. Visitors can take taxi over there too
Brief Introduction to the Attraction
Guilin East West Alley locate at the cross point of zhenyang Road and Jiefang East Road. It includes the East Lane of Zhenyang, Jiangnan Lane and Lanjing Lane, where are the only historic Alleys left from Qing and Ming dynasties in Guilin According Chinese Fengshui theory, East West Street was a hidden place of White tiger and Tsing Dragon, a place where is auspicious for human people.
In the Ming and Qing dynasty (1368-1911), here was very prosperous. Not only the businessmen crowded here from different parts of china, but also lot of high officers and celebrities lodged here. For example, Cenchunxuan(1861—1933), the general governor of Guangdong and Guangxi province in the Qing dynasty, who had once escorted Emperor Guangxu from Beijing to Xian in the Boxing Rebellion Period. (1899—1901). Xiehegeng(1912-2006), the former confidential secretary of Baichongxi and secret member of Chinese Communist Party.
In the past time, many local famous Business Brands originated here, like"Youyixuan Guilin Rice noodle","Xiongtonghe Pharmacy" etc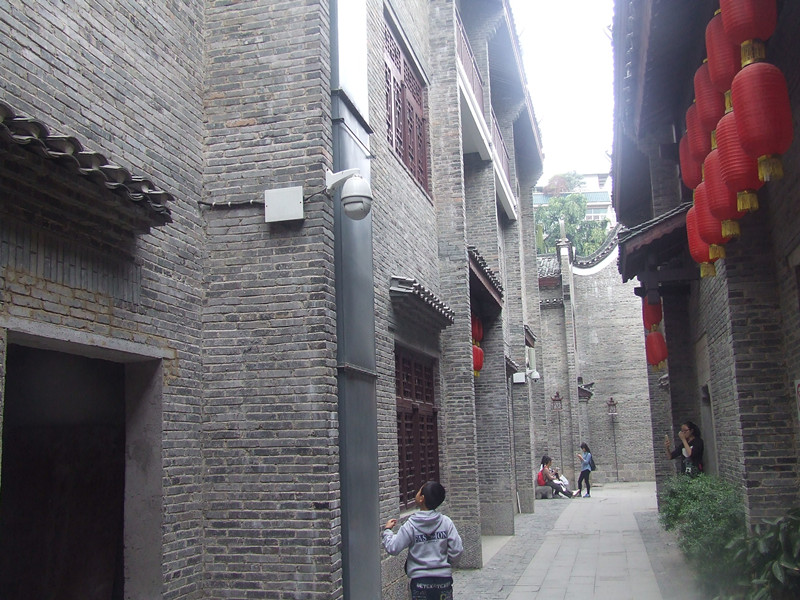 Guilin East-West Street occupies 29.2 thousand square meters. And it also can be divided into two parts, Traditional Culture Street and Fashion Style Street. The Traditional Culture Street restored many old building and retains the function of travel, shopping, leisure, gourmet. The underground part of East West Street is Fashion Style Street where is the high-end shopping area including the boutique, restaurant and entertainment. Totally there are 4 floors including the underground shopping area.
Xiaoyao Tower was an ancient tower which enjoyed high reputation in South China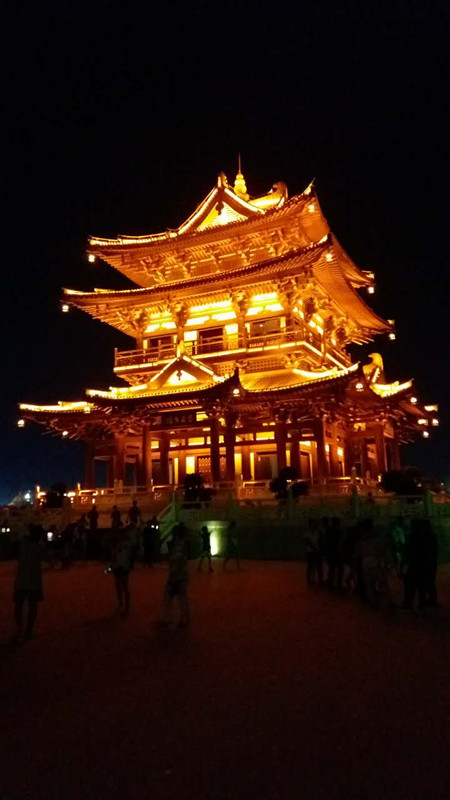 It locates at the north part of Binjiang road, very close to the Liberation Bridge and East West Alley. In the Tang dynasty it was the East Gate Tower of city wall. In this Tower there is a stone stele which was carved with calligraphy " Xiao Yao Lou" those were written by a famous calligrapher Yan Zhenqing.( 709—784) Yan, a native of Xian, Shanxi province. He had once been a high officer in the court. His calligraphy style conveyed a feeling of massiness with strenuous strokes and casted a strong influence on latecomer in this field.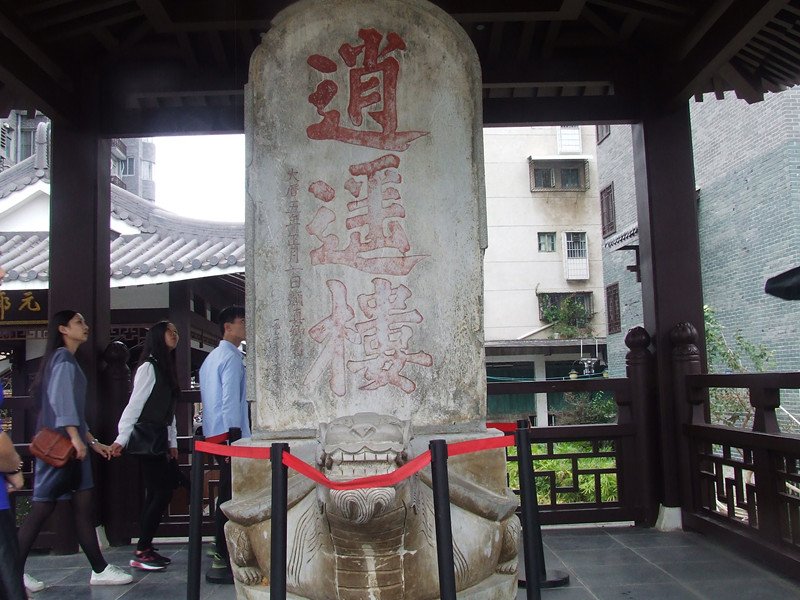 This newly rebuilt tower imitates the building style of tang dynasty, visitors can climb up the tower and enjoy the beautiful views of Li river and mountains.
Quick Questions
Our team is waiting for your questions. Please feel free to ask us any questions you might have about our China package tours, Chinese culture, or the sites available. We will gladly help you with any special needs you might have and all questions, like our trip designing is completely free of charge.