Fairy Singer San Jie Liu Show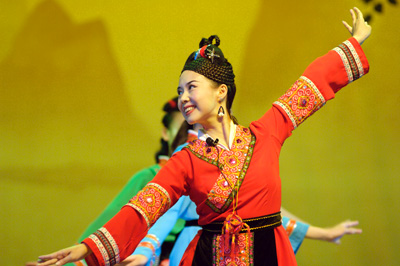 More Photos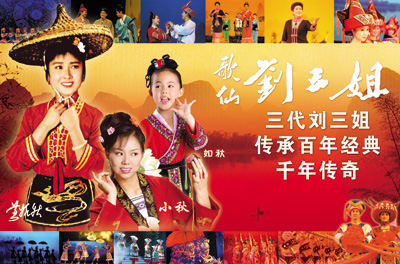 Guilin is not only renowned for its beautiful landscapes; it also has rich ethnic cultures since 28 ethnic groups have inhabited in Guilin for long, such as Zhuang, Dong, Miao and Yao People. Pure ethnic flavor, unique dance and song culture of them have formed a colorful culture picture.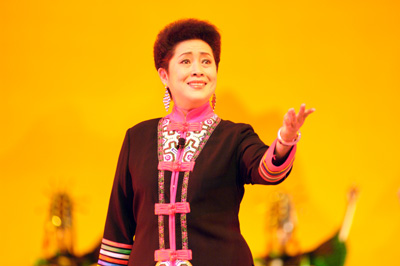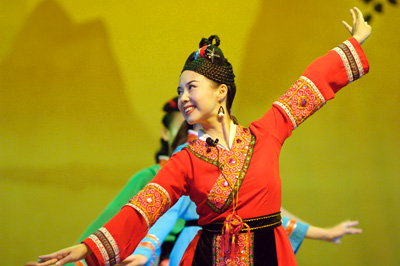 The folk song of Zhuang minority is especially popular and is reflected in the highly-acclaimed operatic performance : Liu San Jie. Originally based on famous film set in the mountains and rivers of Guilin Liu San Jie is the story of the three sisters, the main character of the movie, was played by Ms. Huang Wanqiu has gone on represent the artistic flair and talent of Guangxi and have subsequently become a household name.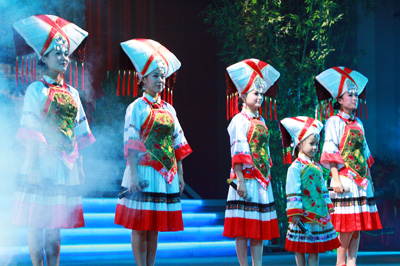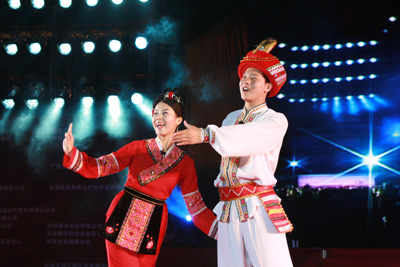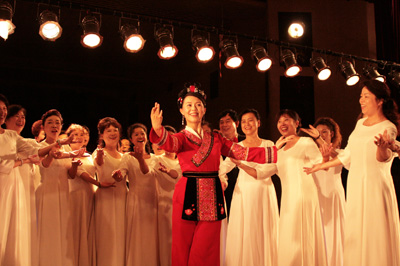 Then, Huang Wanqiu continued to explore the special folk culture of Guangxi and also trained her own daughter – Xiao Qiu into a young San Jie Liu actress. They, together with a troop of other actors have created a rich audio-visual feast for the song and dance lovers. During the performance, you can feel the mysterious Zhuang culture and the amazing charm of San Jie Liu as well. You may also have the chance to have a group photo with Ms. Huang Wanqiu, a truly amazing experience, even for the skeptical.
Show Time: 20:00 – 21:00 daily
Location: Guangxi Provincial Art Gallery
Quick Questions
Our team is waiting for you questions. Please feel free to ask us any questions you might have about our China package tours, Chinese culture, or the sites available. We will gladly help you with any special needs you might have and all questions, like our trip designing is completely free of charge.